This week's Dragons' Den had me both intrigued and gritting my teeth at the suspense as a new set of energetic entrepreneurs entered the Den. The Dragons were as keen as ever to try out the products on offer.
Drinking whisky, riding e-scooters and wearing futuristic nose covers, there was something on offer for everyone. But as a beach-goer and skincare fanatic myself, I would have liked to have seen the Dragons trying out the shimmery beach powder too!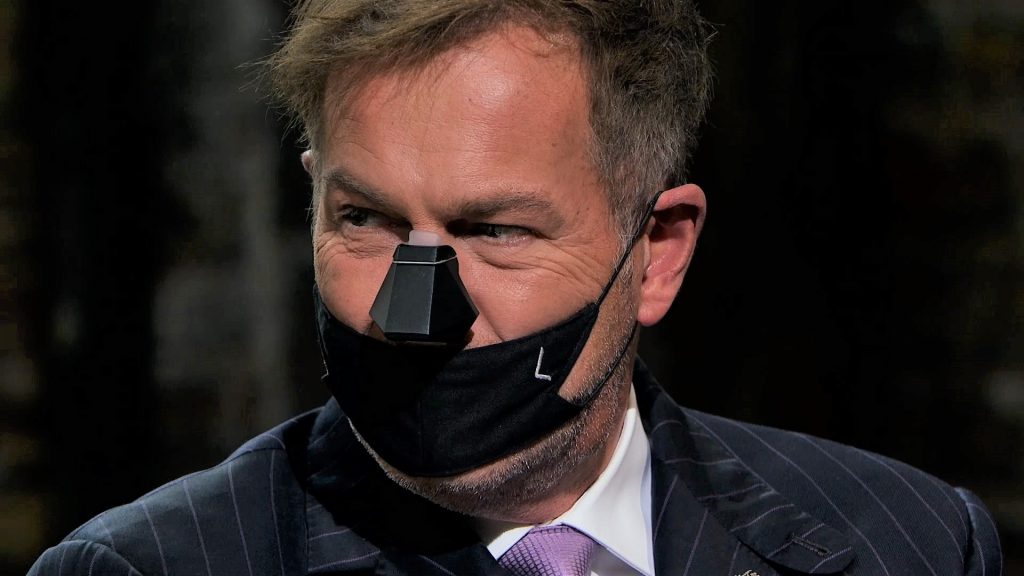 Keys, purse, phone...nose cover?

My usual checklist when leaving the house is keys, purse, phone and face mask. Businesswoman Carina Cunha was determined to change that to keys, purse, phone and nose cover.
I'm sure if she came to the Den two years ago, her 'BeNosy' idea would have seemed ridiculous. But today, the air purification system is just a step away from a face mask and promises to tackle the health impacts of air pollution. Although the Dragons were keen on the concept, they were concerned about the functionality of her design.

Touker Suleyman pointed out that the price of £85 for the nose cover was not affordable for the general public. You can find a similar product in China. Nonetheless, with two offers right in front of her nose, Carina accepted Tej Lalvani's offer of £50,000 for 15% equity. Who knows (nose?), maybe we will all be wearing nose covers in the next few years!
To protect her design against similar products, Carina would need to register her design. Design rights protect the overall visual appearance of a product including the shape, appearance, decoration and configuration.
A patent for a temporary lamp post?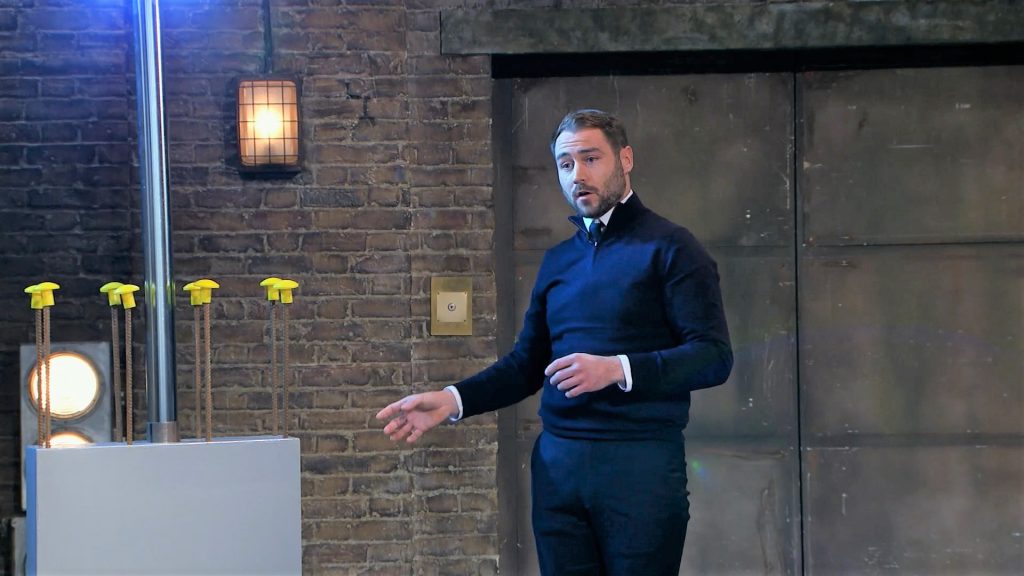 Another entrepreneur who dared to enter the Den was construction worker Shaun McBrearty. Shaun blinded (pun intended) the Dragons with his invention Form A Light, a temporary lighting solution which can reach tall buildings on construction sites.
Deborah Meaden, the construction expert in the Den, was keen to look at the patent Shaun secured for his invention. A patent will protect his invention from anyone who may try to make, use, sell or import it without his permission.
To patent your invention in the UK, it must be:
something that can be made or used
new
inventive - not just a simple modification to something that already exists.
Unfortunately, the Dragons couldn't see a market for this in the construction industry. Shaun walked away without a deal but with the advice to explore opportunities for renting his lights for events.
"If this is what I think it is, it's gonna be genius" - Sara Davies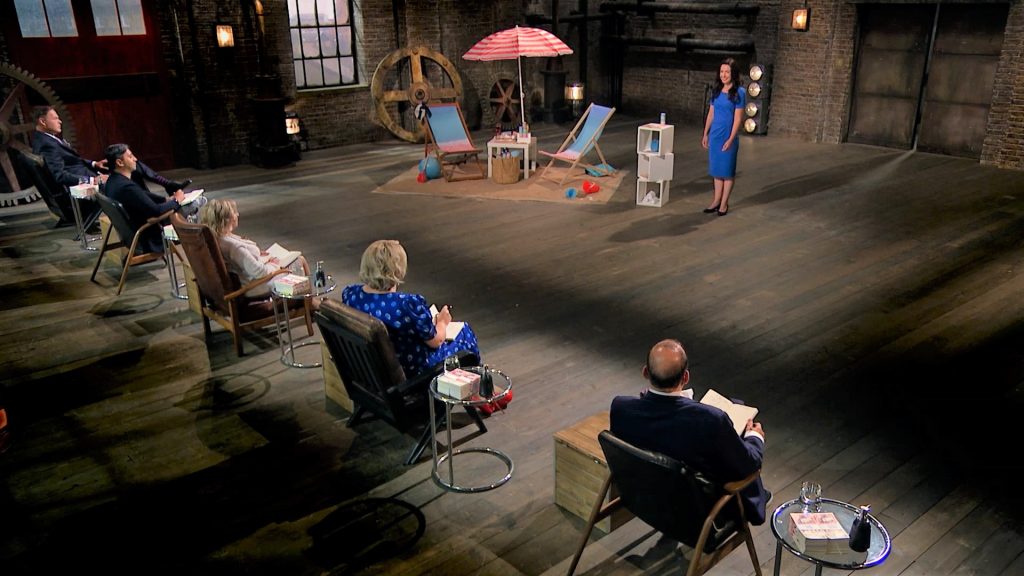 Setting the scene with deck chairs and cocktails, businesswoman Stephanie Kelsey had me hooked from the start. Stephanie presented Beach Powder, an innovative powder which removes sand from skin. This seems to be just what we all need for a summer of UK staycations.
I'm someone who loves to be on the beach, from going for a walk to swimming in the sea. Of course, this means I am always finding sand in my shoes, pockets and towels so I was keen to see how I could get hold of Beach Powder!
Stephanie was hoping for a £60,000 investment for a 10% stake in her business and quickly had the interest of the Dragons. Sara Davies was particularly interested, commenting on how useful it would be for parents. Despite raising a few eyebrows with her calculations, Stephanie secured a joint offer from Sara and Touker.
Aside from the Beach Powder concept, I really loved Stephanie's colourful branding and how easy it looks to use her product. The bright but simple packaging sparks a sense of summer which will surely appeal to a wide audience.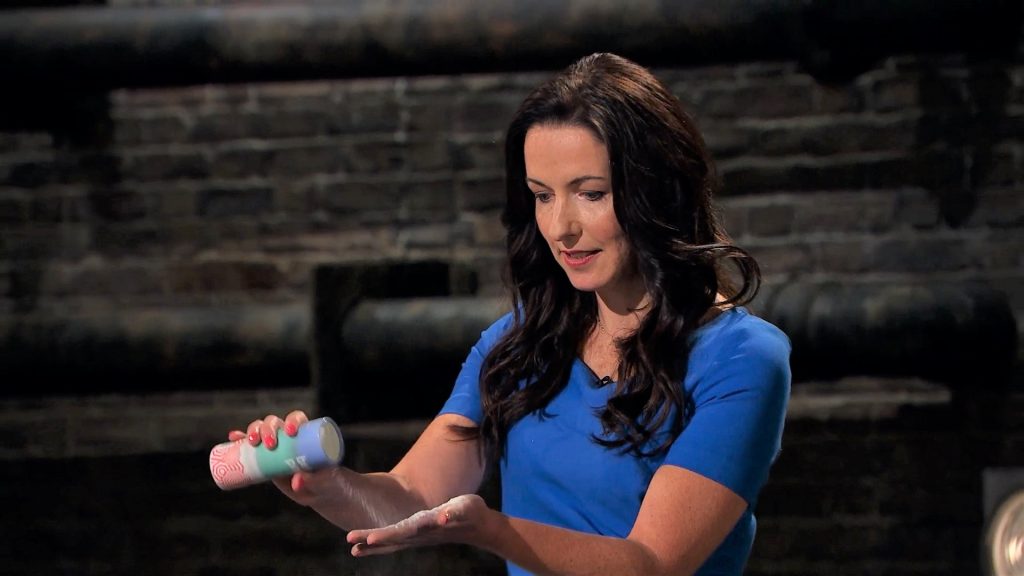 Thinking of taking your trade mark overseas?
Stephanie said she has protected her brand using a trade mark. Registering the elements of a brand as a trade mark is a vital way to build credibility and prevent third parties from using the same or a confusingly similar mark. This effectively gives the applicant exclusive rights.
Stephanie's trade mark protects her brand in the UK, Ireland and the US, but she is looking to expand her market to other beach hotspots, like Australia and South Africa. To do this and protect her brand, Stephanie could look into registering her trade mark in other countries too.
This process sounds quite daunting, but if you do your research it can be straightforward. If you want to use your trade mark in countries other than the UK, you can apply to the trade mark office in each country.
To find out more about protecting your IP overseas, watch our video below.
European and international application systems also exist, which can reduce the fees and paperwork required to register a trade mark. The World Intellectual Property Organisation (WIPO) controls the process of registering trade marks internationally. Their website provides a list of member countries that an international application can cover.
Make sure to check how to protect your UK intellectual property abroad if you're thinking about expanding to other markets. The IPO's attaché network can help with this process.
After trying all those products, I'm sure the Dragons were ready for a beach holiday. Meanwhile, Dragons' Den has once again given us an insight into how important it is to protect your intellectual property as an ingenious entrepreneur.
If you'd like to find out more about what IP assets you might have in your business, our free online IP Health Check tool can help you identify your IP assets and provide you with advice on how to protect them.