When we first met entrepreneur Ben Pearson, he was keen to tell us how registering the intellectual property (IP) in his plus-size clothing company, Big Clothing 4 U, helped him protect and grow his business.
In 2020, Ben launched his own trade marked brand called 'Uptheir Clothing'. Self-starter Ben, managed to bag a perfect fit when he appeared on the Dragons' Den show in Series 20 Episode 2, with Touker Suleyman offering 150k for 35% of his business.
A fashion entrepreneur, Ben speaks openly about how he has embraced his autism and difficult past. He entered Dragons' Den as an entrepreneur, determined to motivate others and show that there are no barriers to success.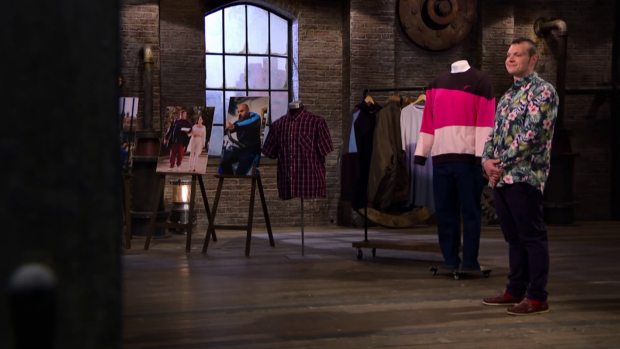 From the start, Ben's success story was nothing short of remarkable. His tenacity and determination won him admirers, with Steven Bartlett calling his pitch "one of the best he's seen since being in the Den".
Having watched Ben's performance, his pitch to the Dragons was compelling and inspirational, telling them:
Having autism, it takes a lot of guts to be here, but I'd like to inspire others and show them where there's a will, there's a way, and we should not be held back from these slightly different ways of thinking.
We caught up with Ben several months after his success in the Den to find out more about his story.
Ben, how did your journey begin and what was your inspiration?
I have always been very business driven, but the inspiration comes from when I was 30 stone and couldn't find clothes. When looking on the high street I found they just didn't cater for anyone like me, never mind fashionable.

I was inspired by fashion and noticed a gap in the market. I wanted to do something about it and make fashion more inclusive and better for bigger men like me.

I started the business from my bedroom, where I sold clothes on eBay and Amazon.
Now, having trade marked 'Uptheir' as a brand name, more than 90% of Ben's products are 'own brand'. This means more favourable margins by not having to pay other brands for use of their brand name.
Giving an insight into his personal life, Ben told us he was diagnosed with autism from a young age and spent the majority of his life in social care, young offenders' institutions and homeless.
Speaking of his autism, his advice for others with similar challenges was loud and clear:
"Never give up, don't let anyone stand in your way".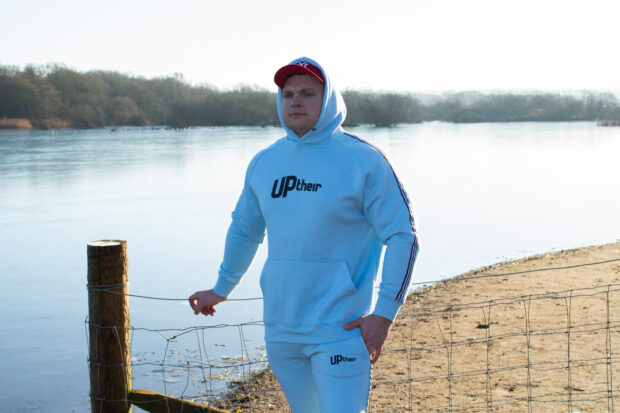 What impact has the Dragons' Den experience had on your business? 
It was quite overwhelming, and I didn't expect the engagement that we got. The BBC said to me it was one of the highest rating episodes they have had, and it's still being watched on BBC iPlayer. Within hours of the show being broadcast, the hits on the Big Clothing 4 U website were up by almost 5,000 percent.

I think one of the things that seems to resonate with people is how genuine I was about wanting to make a difference. When it comes to business, we retail up to 8XL so I feel we have a unique selling point because we produce exactly to our customers' requirements.
When appearing on Dragons' Den, Steven praised you for successfully securing Harvey Price as a brand ambassador. Can you tell me how that happened?
I've got this connection with Harvey as we've both got autism. His mum Katie could relate to me, and from a parent's perspective, she found it really frustrating trying to find clothes for Harvey.

The Uptheir clothing website also features a Harvey Price collection that makes a difference and raises awareness for Harvey's Law, which makes it illegal to troll or abuse others online.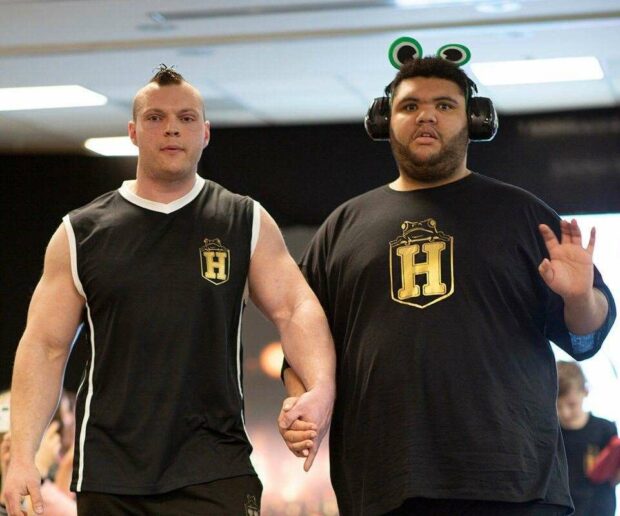 What advice would you give to businesses on how to make the most of their intellectual property?
The trade mark for our clothing line, Uptheir, has been registered with the IPO since April 2018.
Filing for a trade mark was the first thing we did as soon as we got the brand name. I do believe that IP is essential to any brand. A trade mark gives you name recognition and protects you from brand infringement.
Finally, my best advice would be to speak to a professional attorney. I've used a few and found they are able to carry out all the correct checks on my behalf.