Intellectual Property (IP) was a hot bake on tonight's agenda! Especially for longstanding Dragon, Deborah Meaden.
IP should be thought of at the beginning stages of setting up a business and then integrated into your long term business plan. Some of tonight's entrepreneurs didn't quite seem to have the full package and hopefully walked away from the Den with some lessons learnt.
Very tempting
Sarah Hilleary, Founder of 'B-Tempted' was the first entrepreneur in the Den. Sarah, a big fan of Dragon Peter Jones, was hoping for a 75k investment for a 5% stake in her business. After turning gluten free herself, Sarah was surprised by the lack of products and variety on the market. B-Tempted specialise in gluten free cakes and currently sell 9 different flavours, already supplying to some big retailers.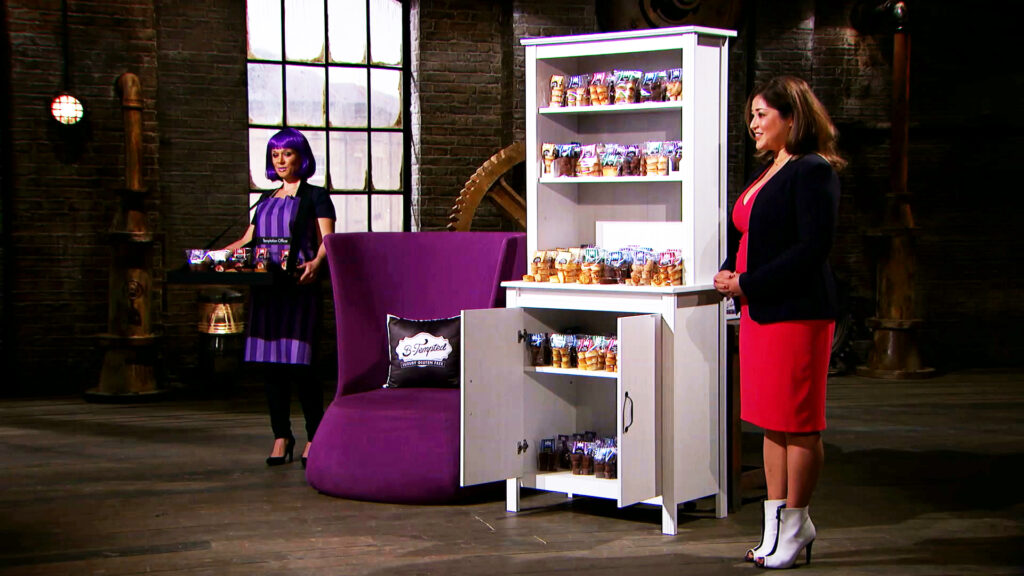 A quick trade mark search shows 2 registered trade marks, one for the name and other a logo - UK00002547238 and UK00003231981. It was great to see Sarah had put the branding protection in place, unlike the next entrepreneur in the Den (read on to find out more). Applying for a trade mark starts from as little as £170 when applying online and can last 10 years. Read our guide to discover what you can and can't register.
After a great start with the Dragons sampling her products, everything seemed to be in place. However, Sarah then faced some awkward questioning around her figures and growth plan. Unfortunately the Dragons slowly dropped out, finding Sarah's valuation too hard to swallow. Would any remaining Dragons be willing to take a bite?
Fortunately, if there's a whisk, there's a way! Tej Lalvani came in with a pretty greedy offer for 8 times more equity than she'd hoped for. Sarah, however, decided to accept and left the Den a happy baker.
No trade mark angel
The next entrepreneur got himself off to an impressive start, mentioning his £17million profits from a previous business. The Dragons were wondering why one of the wealthiest pitchers ever in the Den needed their investment. Nigel Mills was hoping for a 90k investment for a 12% stake in his newest business 'ArcAngel'. Nigel wanted the support of the Dragons to help get his latest piece of technology thriving in the care for the elderly industry.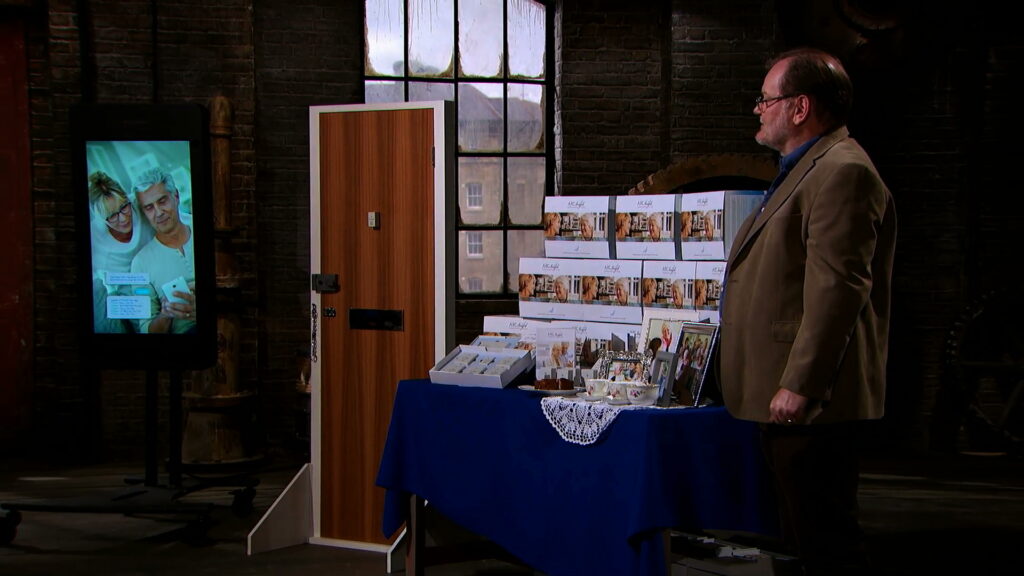 After a look at the product, alarm bells rang for Deborah when she immediately spotted a name inconsistency across his pitch and the product's packaging. Nigel admitted that ArcAngel was to soon change to TEC-Angel as they didn't own the rights to use the name in trade. They had previously applied for the trade mark of 'ArcAngel' but were opposed by another company already trading.
Deborah was shocked:
I am staggered you have made the school boy error of Arc Angel and TEC-Angel.
Every trade mark application goes through a stage in which it is open to opposition. Completing a trade mark search of the register first will help give you an idea and avoid potential mistakes. You can also read our step by step timeline to understand the process.
This all seemed too much for Deborah and she couldn't see past the millionaire's error:
It's ABC of business. Before I name my business, is that name available?
To Nigel's disappointment, all the Dragons declined to invest and he left the Den empty handed.
Another Nigel
The next entrepreneur to catch my eye was Nigel Bamford with his invention the 'Waterblade'. This Nigel was hoping for an 85k investment for a 10% stake in his business. The Waterblade is a small gadget that fits to most taps and offers efficient hand washing. The Dragons were pleased to discover he'd trialled the invention with RBS, resulting in a 60% reduction in their water consumption – go Nigel!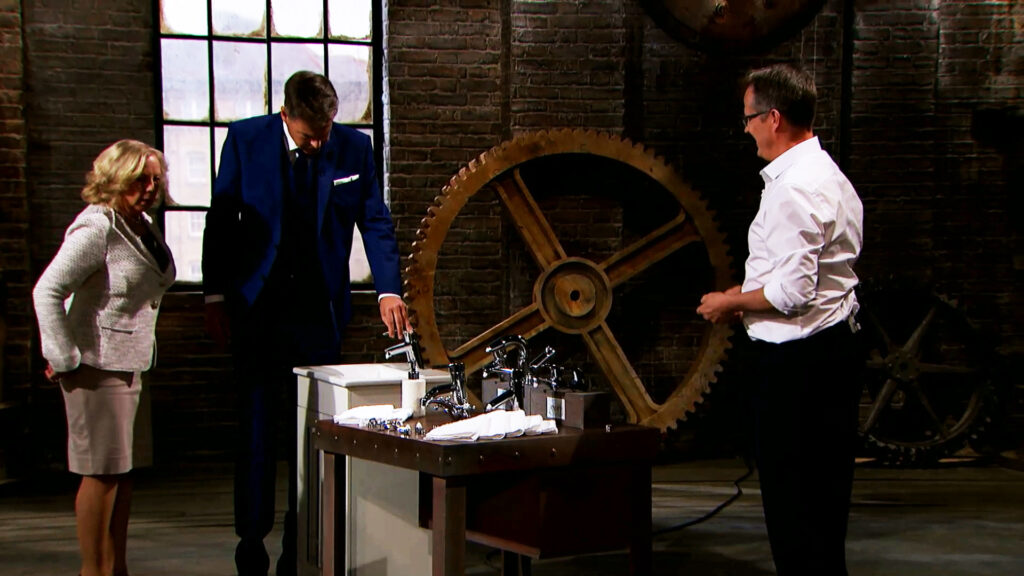 There was no floating around for Deborah, who flooded in with questions on its uniqueness and patent protection. Fortunately for Nigel he had patent applications pending in the USA, EU and Australia. For an invention like Nigel's, it's possible to use the Green Channel process in the UK.
The Green Channel for patent applications allows applicants to request accelerated processing of their application if the invention has an environmental benefit. Applicants must make a request in writing and state how their invention is environmentally friendly. For all patent applications, we recommended using a professional so they can also take care of this for you.
The rest of the Dragons didn't seem overly enthusiastic for the product and patent pending wasn't enough for Deborah:
My worries are that you don't have your patent yet.
No Dragons invested and Nigel waved the Den goodbye. We all have to wave goodbye to the Den, well at least for now. The Den returns later this year so we hope to catch you then. In the meantime, stick around and subscribe to our IP for business emails.
To keep in touch, sign up to email updates from this blog, or follow us on Twitter.