Wow – tonight's episode certainly packed a punch and brought us a variety of products and services. The Dragons were on top form and the episode came with some surprise blows.
Give it some Oomph
First to go head to head with the Dragons was entrepreneur Matthew Deasy with his product 'The Oomph'. Matthew has a background in coffee products and was looking for £40k for a 5% stake in the business. The Oomph is a unique coffee gadget that can brew three times faster than standard coffee machines. Matthew started the business via crowdfunding and the product became Kickstarter's most successful coffee gadget.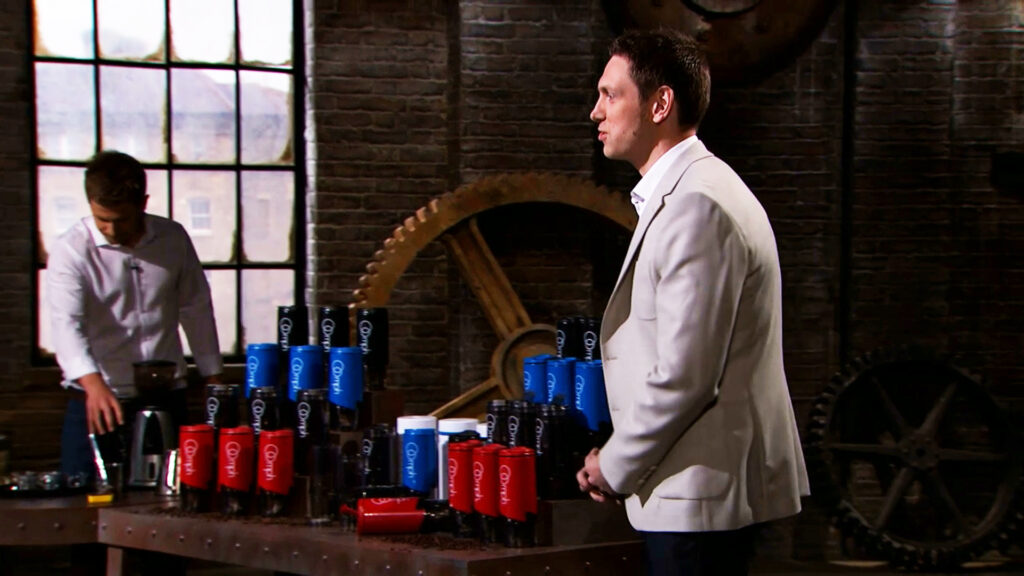 A unique product like Matthews could be patentable. Patents protect inventions that are new and not just a simple modification to something that already exists. You can check to see if your invention is new by searching published patents, the internet or trade publications.
After a promising start Matthew left himself unable to answer questions on unit sales, leaving him fully on the ropes. Fortunately, Dragon Jenny Campbell stepped up offering him all of the money and Matthew left the Den happy.
In the corner
Next up in the ring, I mean…Den, were business partners Charles and Jerry, Co-founders of their product 'Corner'. Being a fitness fanatic myself, this product really interested me. Corner is a wearable device that syncs to an app, similar to many products currently on the market. However, Corner is made specifically for boxing and will give you data on how fast you pack a punch. The entrepreneurs were hoping for a £50k deal for a 5% stake in their business. After a great start with Touker taking to the pads for a demo, they remained hopeful.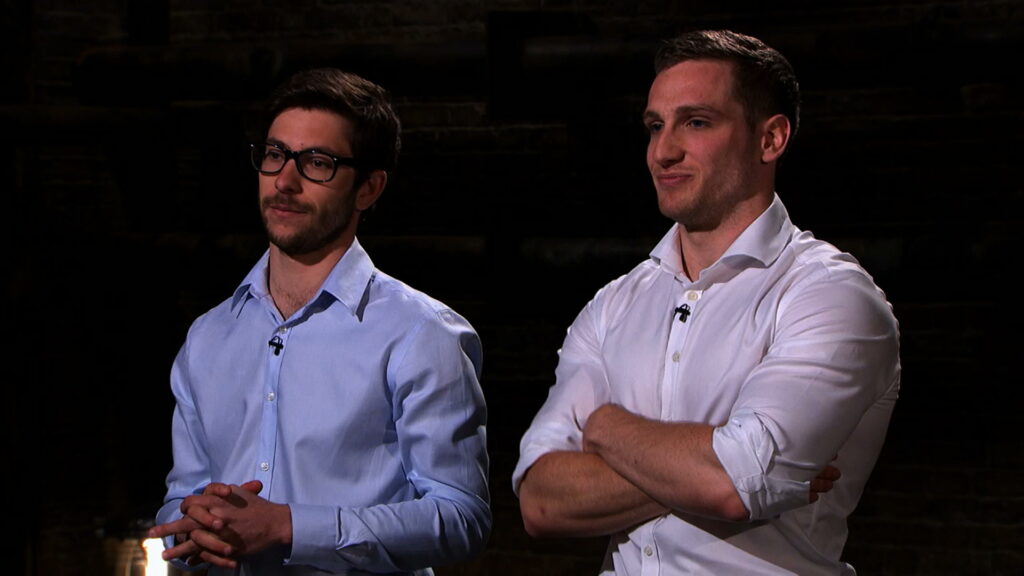 Heavyweight investor Peter Jones unfortunately came in with a right hook, questioning them on the ownership of the intellectual property (IP):
The IP and value is owned by someone else.
Peter was right to be concerned. The partners didn't own any of the rights to the hardware of the wearable device. This means there is potential for the owners of the IP to license out the technology to other competing businesses. Owning the rights themselves would give them an advantage in their marketplace and extra revenue streams through licensing opportunities.
Charles and Jerry believed the value was within the software but this was too much of a concern for Peter. The rest of the Dragons threw in their towel and the business partners left empty handed.
Looking dapper
Fashionista Erika Nilsson- Humphrey was next up to face the Dragons with her online personal styling service for men. 'DAPPAD' is a simple online service where you enter your size and style and then receive a selection of clothing in the post. Erika was looking for a £75k investment for a 7.5% stake in her business. I must say, at first I really liked the sound of this. My partner hates clothes shopping so the idea of a simple dressing service appealed to me.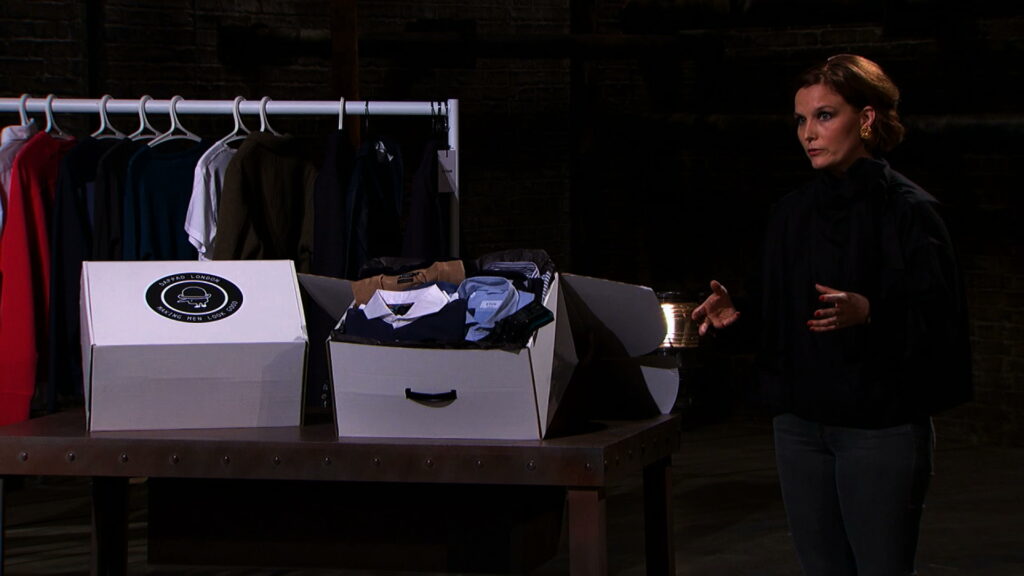 Erika got off to a strong start and mentioned the company had been named in GQ Magazines '10 coolest things in the world this week'. However, almost immediately after the pitch the Dragons had some issues with the company name. Jenny Campbell said:
I don't get the brand - DAPPAD.
A quick trade mark search shows a European registered trade mark (EU013802491) for DAPPAD. Erika explained it was a combination of the words, dapper and pad.
When thinking of a trade mark, we encourage business owners to be inventive and distinctive. Combining real words to achieve a made up a word can often be a successful way of doing this. LEGO and Hasbro are just two examples of successful brands made up of combined words. LEGO deriving from the Danish phrase "leg godt", which means "play well". And, Hasbro because it was founded by the Hassenfeld Brothers.
Unfortunately even with Touker's 40 years of experience in the fashion industry, the Dragons didn't invest and Erika left empty handed.
Nana's Manners
It was a similar story for entrepreneurs Kathryn and Chris, with Deborah Meaden commenting:
I think you've mistake with the branding.
Kathryn and Chris were in the Den hoping for a £50k investment for a 20% stake in their business 'Nana's Manners'. The company sold a cutlery set designed for children. It encourages the correct technique and an independent learning environment. With many of my friends now having young children, I was impressed with the look and idea of their product.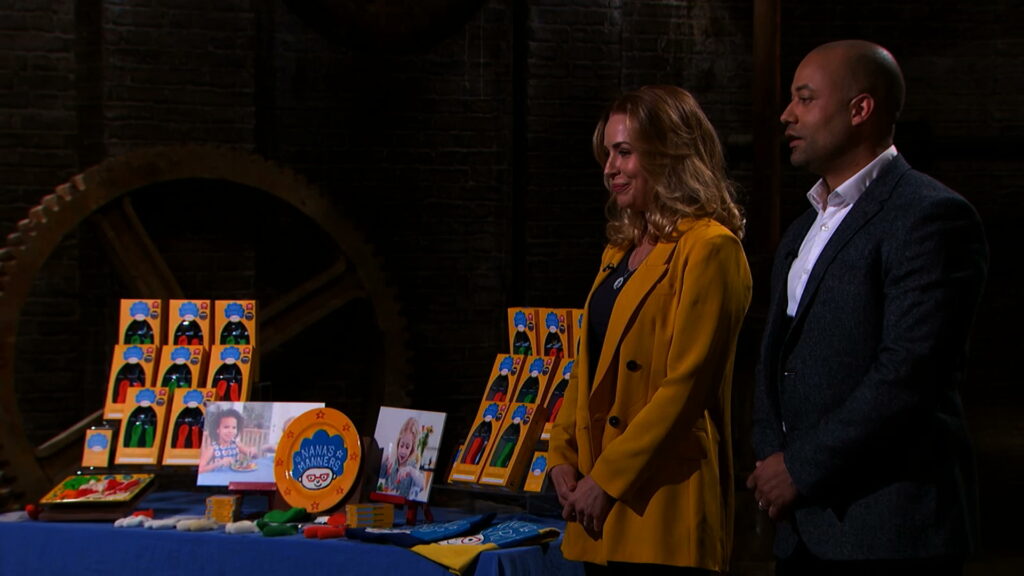 The Dragons were pleased to hear they had already secured a retail deal with Jojo Maman Bébé. If anyone understands the importance of a good brand and registered trade mark its Jojo Maman Bébé owner, Laura Tenison. Watch our case study video:
It was a happy ending for Kathryn and Chris. The married entrepreneurs managed to secure an investment with Dragon Touker, finishing the show on a high.
If you're new to IP, our business guidance weekly emails are the perfect place to start. Visit bit.ly/ip4bizalerts.
Keep in touch. Sign up to email updates from this blog, or follow us on Twitter.