Ah Dragons' Den my old friend how I've missed you. This is my first time writing a blog for series 15 and I wasn't disappointed by the variety of invention and different types of IP appearing in tonight's episode.
Unleash your inner creature
It was Hannah Gourlay who really sent me into a tail spin though as she waggled her way into the Den to show off her wearable animal tails for adults and children alike. It was impossible not to be taken in by her infectious enthusiasm for the business. Looking for a £70k investment for a 15% share in her company TellTails, Hannah immediately seemed to win the Dragons round with her professional pitch and detailed grasp of the business figures. Or it have been the personalised Dragon tails that they were all wearing which meant that the Dragons couldn't help but be swept along in the joy of the moment.
Either way, things seemed to be going very well for Hannah and all the Dragons were impressed with the success that she has had up to now with some big retailers already on board. Deborah's question for the entrepreneur was how she would see the business continuing to grow in the future. When Hannah mentioned licensing my ears, as well as my tail, pricked up. Licensing is a subject which has come up in the Den many times and would be a legitimate way for Hannah to grow the business. If she purchased licences from other organisations, giving her the exclusive right to recreate their tails, she would be able to stay ahead of the curve if other businesses doing the same thing started to pop up.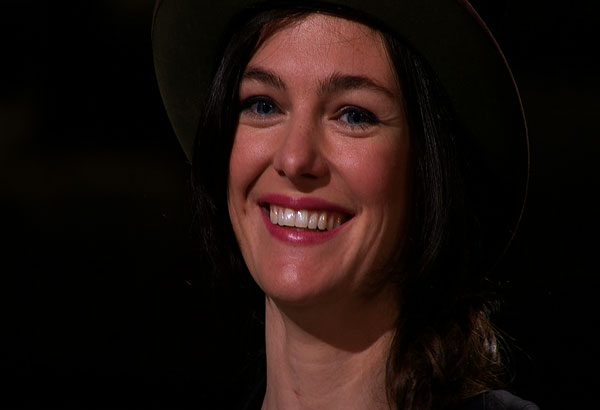 We've seen other organisations, such as masker-ade, do this to great effect. You can read our case study about their business journey. When Toukker mentioned his already established contacts with Disney it seemed like a partnership made in heaven, if he could help her secure the right to create tails from films such as the Lion King.
A unique species
Deborah Meaden, was, however much more interested in making sure Hannah was building up her brand and getting her products into market as quickly as possible and felt that this was an area she would be able to help her.
Great idea..executed beautifully..this will have a life span before someone comes along and ruins it for you by creating a load of cheap ones.
Deborah is right to be concerned and this is where Hannah's trademark will help to set her apart from anyone else who comes along and tries to sell the same kinds of products but potentially of an inferior standard.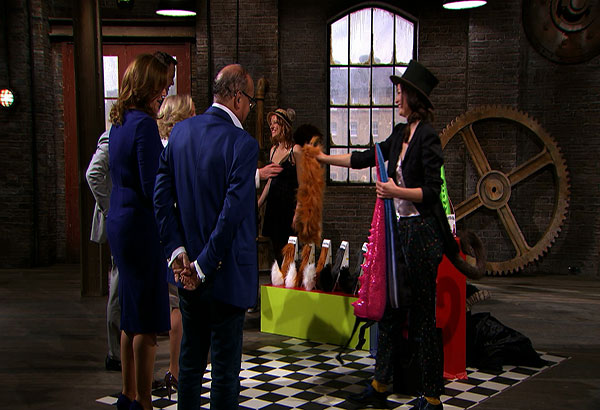 Choosing the right name is an important part of building a successful brand as it is often what distinguishes your goods or services from your competitors. Hannah has taken the first steps to building her brand by protecting it with a registered trade mark. The benefits of trade mark registration prevent others from trading with the same or similar name and against counterfeiters using your mark. It can't prevent others from copying your product of course but will help Hannah set her business apart from others.
One other IP route which might be a good option for Hannah to follow would be to apply for registered designs for her originally created tails. As we've mentioned in past posts, a registered design protects the appearance of a product.
A relatively cheap option in the IP world, a registered design can be obtained from as little as £50 or a series of 10 for £70. Applications are usually examined within 1 month and registered immediately, unless you ask to defer it. This is a great if your product looks unlike anything else available, or if it's visually recognisable as one of your products.
The end of our tail
By the end of her pitch it was the Dragons who were locking horns with each other about who would be lucky enough to invest in Tell Tails. In the end it was Deborah who Hannah chose to entwine tails with and the women exited the den excited for the start of a very happy partnership.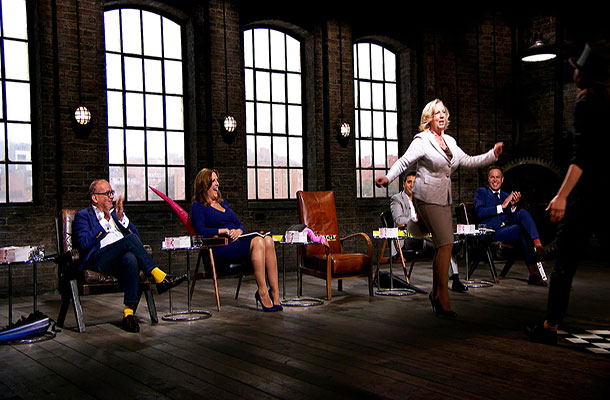 If you have any questions about IP within your business and want to keep up-to-date with all the latest developments from the IPO sign up for alerts here.
Keep in touch. Sign up to email updates from this blog, or follow us on Twitter.