It's hard to believe that we are already on Episode 5 of Dragons' Den! It's reasonable to say that the Dragons have witnessed a whole range of feelings since the beginning of series 15 and episode 5 did not disappoint!
With many budding entrepreneurs stepping out from the lift to face the frosty reception from the Dragons, I wondered to myself if I would be able to keep it together if I ever entered the Den.  As a passionate beauty product fan, I was gripped by the first duo and watched in awe as they stood face to face with the successful entrepreneurs they were hoping to receive an investment from.
Daughter of the Soil
First out of the lift was Maria Magembe and Hellen Lawuo-Meena who were pitching for £60,000 for a 10% stake in their premium skin care business, Daughter of the Soil inspired by Africa and its natural ingredients. With an interesting tale to tell about the history of their new venture, the Dragons looked as engaged as the twosome began to offer samples. They hoped the Dragons would be impressed by the quality of the products.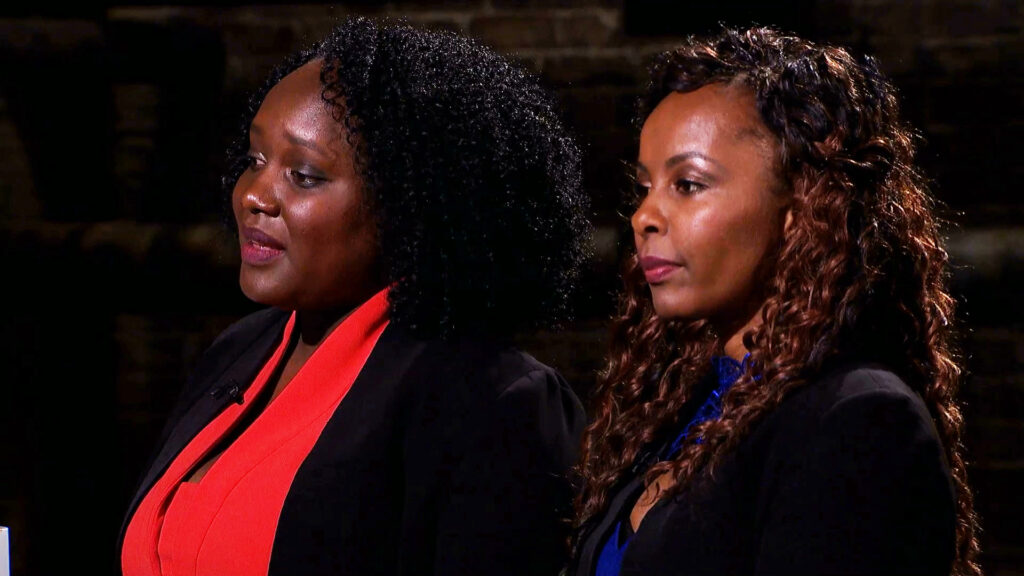 After a promising start from Maria and Hellen, Touker Suleyman was quick to proclaim a guaranteed investment from the pair's favourite Dragon Tej Lalvani - that was until he asked the question:
Where does all your money go?
A quick answer of £4000 spent on trade mark registration left the Dragons with an exasperated complexion with Tej. He said that it was impossible to spend that much on securing a trade mark and exclaiming that it was closer to the cost of a patent.
A trade mark application to the Intellectual Property Office (IPO) starts at £170 online. You can also choose to use the IPO's 'Right Start' service if you want to reduce the upfront cost and check your application meets the rules for registration.
To apply for a trade mark you need:
details of what you want to register, for example a word, illustration or slogan
the trade mark classesyou wish to register in, for example food and drink services (class 43) or chemicals (class 1)
When applying for a patent, it is advisable to use a patent attorney as patents can be complex and more costly. Using their expertise, they will draft your application to ensure your patent has the most value and can't easily be worked around by your competitors.
A patent application is a legal document made up of the following:
description: a written description of your invention allowing others to see how it works and how it could be made
drawings: to illustrate your description
claims: precise legal statements (in single sentences) that define your invention by setting out its distinctive technical features
abstract: a summary that includes all the important technical aspects of your invention
Unfortunately for Daughter of the Soil they failed to secure an investment from any of the Dragons after unearthing their disappointing high street sales with Touker saying that they were marketing their products in the wrong department stores. He said it was like "putting eggs in an ice cream parlour". It seemed like the final straw for Jenny Campbell when the duo stated that they were hoping to launch their products in the UAE instead of focusing on their UK sales first. Maria and Hellen came close but they just couldn't convince the Dragons to take a chance on their beauty business and they left the Den with nothing.
Know your patents from your trade marks
If you want to understand more about each area of intellectual property (IP) protection, our free online learning tool IP Equip is a fantastic place to start. Or how about reading some of our case studies to discover how other businesses use IP to create value from their ideas.
Keep in touch. Sign up to email updates from this blog, or follow us on Twitter.