What a saucy episode! From what we saw tonight, do you think any of the entrepreneurs will be able to plug their business and make it a success or not? Either way, let's get Tuk-Tuk'ed into the broad range of IP covered in the Den this week.
The story soap far
Amy Wordsworth from Ella Banks set the bar high and reached dizzy heights this week with her toiletries for children. Although her company is Ella Banks Ltd, the brand that she is proposing is Good Bubble.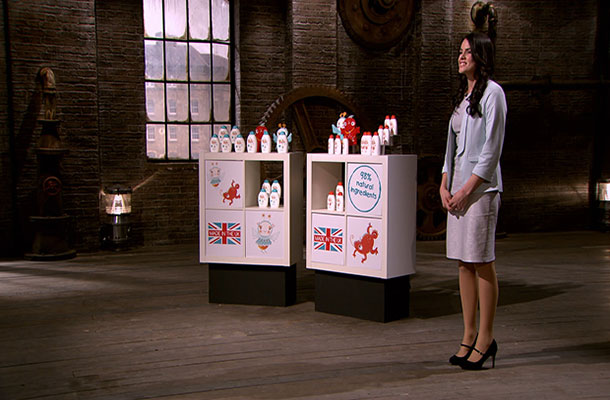 Amy didn't overlook the fact that both company name and brand names can be protected and has registered both as trade marks (Ella Banks Ltd has 5 Registered Trade Marks and 3 published applications). Each application can cost from £170 for online filing.
A point of contention in the Den was Amy's focus on going international, specifically to China. Nick Jenkins pushed this point, emphasising that she should focus on the UK market first. Going global is often on a lot of minds and certainly is no small step.
Why is it so important to consider IP when going abroad? IP rights are territorial in nature. A trade mark, patent or registered design will only be viable in the country where it's registered. When trading overseas, you need to ensure that you're able to protect your IP and it won't infringe someone else's rights. The IPO website has a wealth of guidance on exporting your IP, including several country guides, one of which is China.
Fortunately Deborah thought that she could gel well with the business and Amy got her investment.
Patents: nothing to be alarmed about
Not happy to tease us with trade marks, the Den also provided us with some thinking points on patents from 3Rings.
Steve Purdham's invention provides a phone alert in response to the usage of an electrical socket (i.e. the use of a kettle). Touker Suleyman raised his concerns over the lack of a granted patent. Without one Steve wouldn't be able to prevent a similar product emerging. Steve did mention his patent pending. But what does this mean?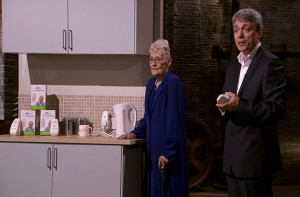 Patents protect technical functions of products and can only take effect when they're granted. Before this stage (but after the application has been made), they're often referred to as 'patent pending'. You can use this term to make people aware that a patent for the product may be granted.
But existence and ownership of patents is only one consideration to make, as Steve also raised the point of speed to market. But unfortunately, Steve (and his mother) were alarmed to walk out with nothing.
Food for thought
Ben and Soo Youn introduced their Korean sauce brand, Yogiyo. Not only is this a catchy name, but we learned a little trivia on the way too. The term Yogiyo is an expression used in South Korea to get attention.
Peter Jones raised concerns with the branding and ownership of the .com domain name, which was owned by a pizza delivery company. Ownership of a domain name and a trade mark are two different things. Both are important to consider and secure. Although a brand name will usually protect a domain name, they can differ. These variations may form the basis for another trade mark.
Ben and Soo Youn have a registered trade mark for their logo under in fast food restaurant services and Korean food sauces. As both companies are in the food industry, the possible confusion between pizza delivery and Korean food raised an eyebrow with Nick.
There may not be another South Korean sauce and restaurant business called Yogiyo in the UK. But trade mark infringement can occur with similar businesses and similar names. Nick's concern requires consideration as this type of situation could cause issues down the line. Hopefully this won't be a problem for Ben and Soo Youn.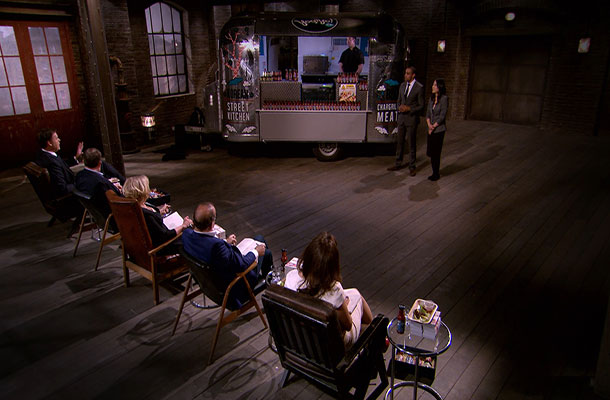 Having netted offers from both Sarah and Peter, Ben and Soo Youn seemingly wanted to follow in Levi Roots' footsteps. They decided that teaming up with Peter Jones was their recipe for success.
Another Sudsational day in the den
With two entrepreneurs securing investment, branding has been a high priority for the Dragons this week. If you want to protect your brand, trade marks are the thing for you. Why not try the IP Equip tool and the trade marks IP Health Check module to find out how to protect yours.
Keep in touch. Sign up to email updates from this blog, or follow us on Twitter.