From eco-friendly food wrapping to reduced sugar cranberry cider, there was a vast range of products in the Den this evening. And although I found each of the products impressive, it was one pitch that I found truly inspiring.
As well as a Communications Manager at the IPO, I'm also a Mental Health Advocate and a trained mental health first aider. In this role, I support and signpost colleagues with mental health concerns at times of distress or crisis. In my personal life, I raise awareness and share best practise to build and maintain good mental health.
It's for this reason that the last pitch of the episode really tugged at my heart strings.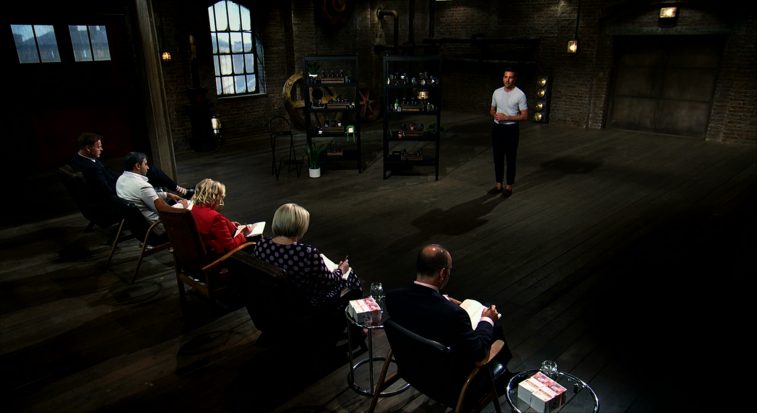 Invest in your mental health
Daniel Gray from High Wycombe strolled into the Den looking calm, collected and confident. When opening the pitch, Daniel bravely announced that he suffers with a mental illness medically known as body dysmorphic disorder (BDD), or body dysmorphia as it's more commonly known.
According to the NHS, body dysmorphia is a mental health condition where a person spends a lot of time worrying about flaws in their appearance. These flaws are often unnoticeable to others. It can seriously affect a person's daily life, including their work, social life and relationships. You can learn more about the condition on the NHS web pages, which also offers advice on how to seek help.
Because of his suffering, Daniel has 'taken the bull by its horns' so to speak and has created a brand that he believes can help fellow sufferers. Daniel explained how as a teenager he used his sister's make up to give him more confidence.
The brand that Daniel created is called 'War Paint for Men' which produces make up including foundation, and concealer.
If at first you don't succeed, try again
Daniel asked the Dragons for £70,000 in return for 7% of his business before inviting them to fire their questions. After a discussion about competing brands and War Paint's unique selling point (USP), Peter Jones was curious about the brand's protection.
Have you registered the trade mark against the brand?
You can apply to protect the different elements of your branding as a registered trade mark. For example, the name of your product or service, logos, shapes, colours, sounds or even moving images. When you register your trade mark, you'll be able to:
take legal action against anyone who uses your brand without your permission, including counterfeiters
put the ® symbol next to your brand - to show that it's yours and warn others against using it
sell and license your brand
Business tip: Registering your business name at Companies House gives you no right to prevent others using your trade mark. Only use ® if your trade mark is registered.
I was relieved when Daniel quickly answered "yes" to Peter's question and was interested to hear his story behind the registration process. The application initially faced an objection as it was descriptive of the goods. However, on review of the mark relating to the goods and services applied for, it was decided that it was distinctive. The trade mark for War Paint therefore entered the UK trade mark register on 28 September 2018.
You can use a professional to help advise you and file your applications. We recommend contacting the Chartered Institute of Trade Mark Attorneys (CITMA).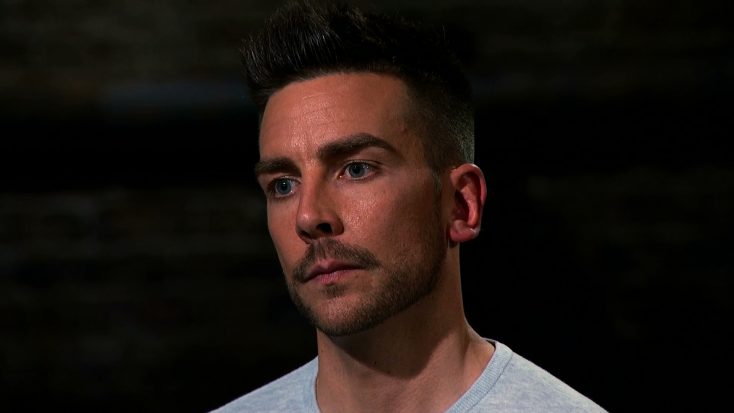 Grow, evolve, expand
Following the impressive pitch and Q&A session, I had no doubt that the Dragons would all want a piece of the action and watched them prepare for battle. After 5 respectable offers, Daniel took himself to the famous 'wall' to think. Upon his return, he turned the tables on the Dragons and questioned what they can individually offer him. Peter answered:
I own a company that takes brands into multiple territories all over the world

Business tip 2: If you plan to do business or are already trading abroad, you need to know how to use, guard and enforce your IP rights.
IP rights tend to be territorial and only give protection in the countries where they are granted or registered. This means that if you only have UK protection, others could be able to use your IP abroad without infringing your rights.
The IPO has produced numerous country guides which can help you with markets across the world. The guides explain the issues you might face regarding infringement and how you can tackle this. Also, if you are thinking of doing business in South East Asia, China, Brazil or India, help and advice is available through our IP attachés.
Check out our short video on protecting your IP Overseas below:
Stand up to stigma
Being a Mental Health Advocate in both my personal and professional life, I was very moved by Daniel's pitch. I was thrilled that he left the Den with both Peter Jones and Tej Lelvani on board who agreed to split the money for 6% each. I really believe that Daniel can make a difference with his products and wish him all the best with his business.
If you'd like to know how the IPO is raising awareness for mental health issues and tackling the stigma around it, check out my blog from Mental Health Awareness Week 2019.
Personal tip: Make your mental health a priority.