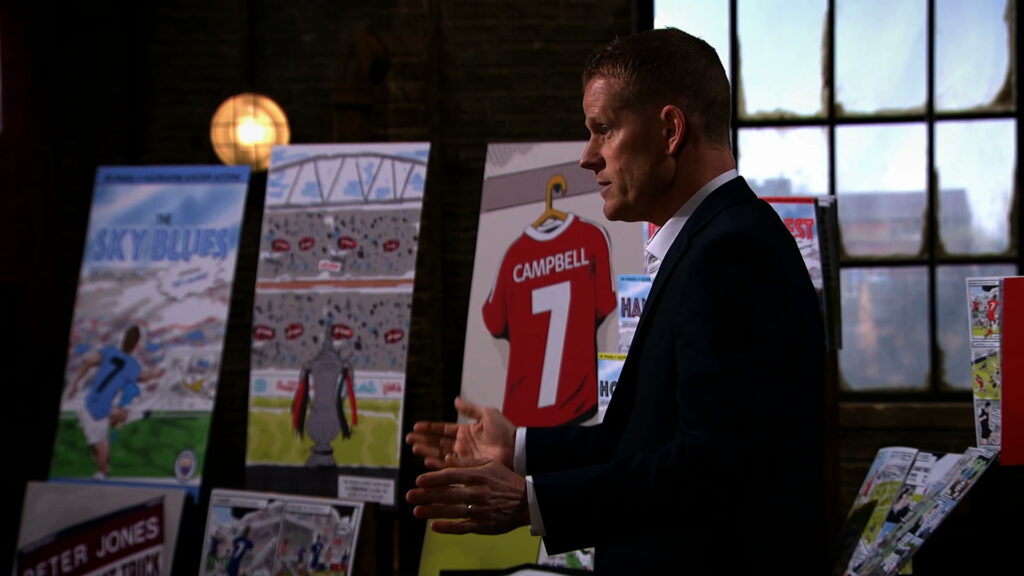 It's safe to say that the last Dragons' Den of 2018 was a real Christmas cracker!
He shoots, he scores!
The first entrepreneur to catch my attention was Steven Holmes. Steven entered the Den asking for £60,000 in return for 10% of his business 'Soccer Star' which creates personalised football comic books.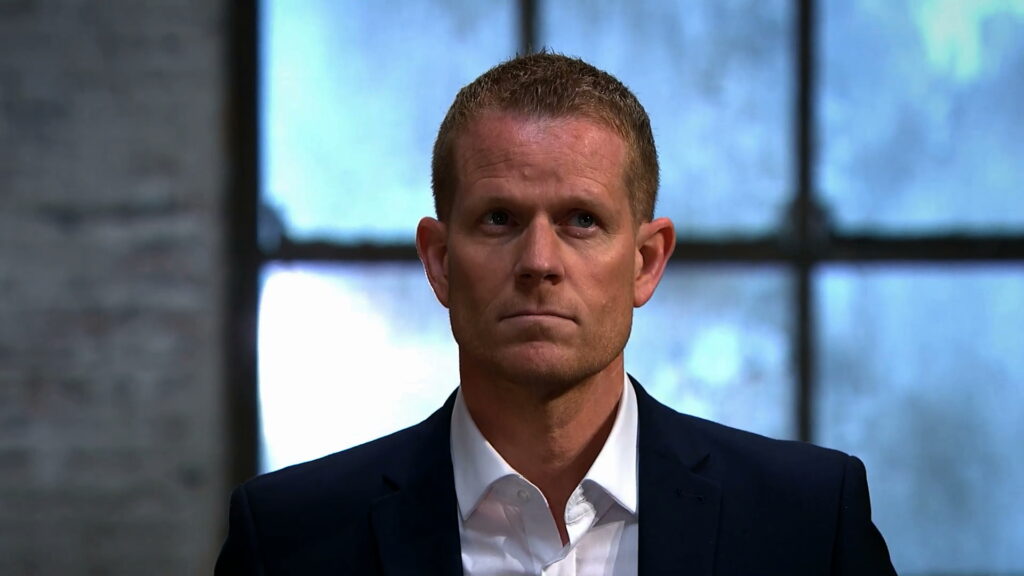 Jenny Campbell kicked off the questioning, concerned about the possibility of copycat products. Steven acknowledged this as a possibility but aims to "race ahead" in gathering a collection of exclusive licences from football teams.
Licences are agreements between an intellectual property (IP) holder and another party. It grants the other party permission to do something with the IP that without a licence, would be an infringement of the rights.
Want to know more? Check out the below IP Basics video for advice on licensing and franchising:
Christmas came early for Steven as his pitch received offers from all 5 Dragons, a rare occurrence for the Den. After some time deliberating at the wall, he chose to walk away with Peter Jones' offer of £60,000 in return for 25% of his business.
If you've experienced a copycat who has used your work without permission, visit our IP enforcement pages to find out what you can do.
Pure Cadbury
It wouldn't be Christmas without chocolate and last up to face the Dragons was James Cadbury, the Great-great-great Grandson of John Cadbury. Following in the footsteps of his ancestors, James presented his chocolate business 'Love Cocoa' which puts a contemporary twist on chocolate classics.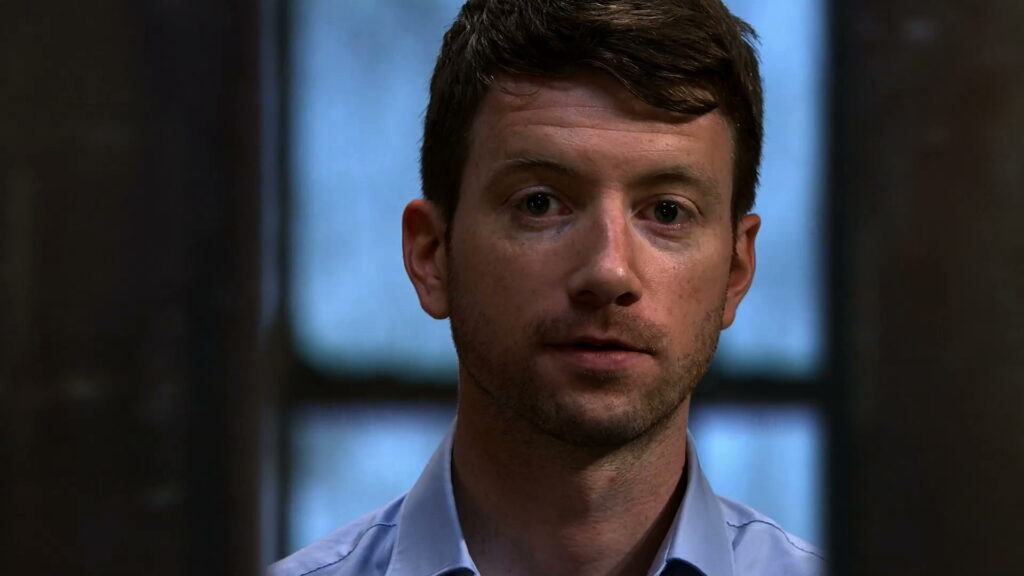 After the Dragons' taste test went down a treat, it seemed like James' pitch turned a little sharp.
Deborah Meaden explained her views on the business' branding. Describing it as "gift branding" she wanted to see more of James' history come through. A strong brand can be highly valuable. A brand is a 'promise of an experience' and offers consumers assurance about the nature of the product or service they will receive.
So how can a business build and protect its brand? Trade marks are a vital part of your brand. Logos, words, music and even colours can be protected and registered as a trade mark. Once you have a registered trade mark you can use the ® symbol to warn people from using it and be clear this is a protected mark.
Tej Lalvani also voiced concerns around branding, but this time questioning a possible legal issue of James using his family name on the packaging of his product. After a quick trade mark search, the word 'Cadbury' is a registered trade mark.
The IPO's trade mark free and easy search database will allow you to find details of trade marks to:
check if a similar trade mark to your brand idea already exists
find out who owns a trade mark
have awareness of competing marks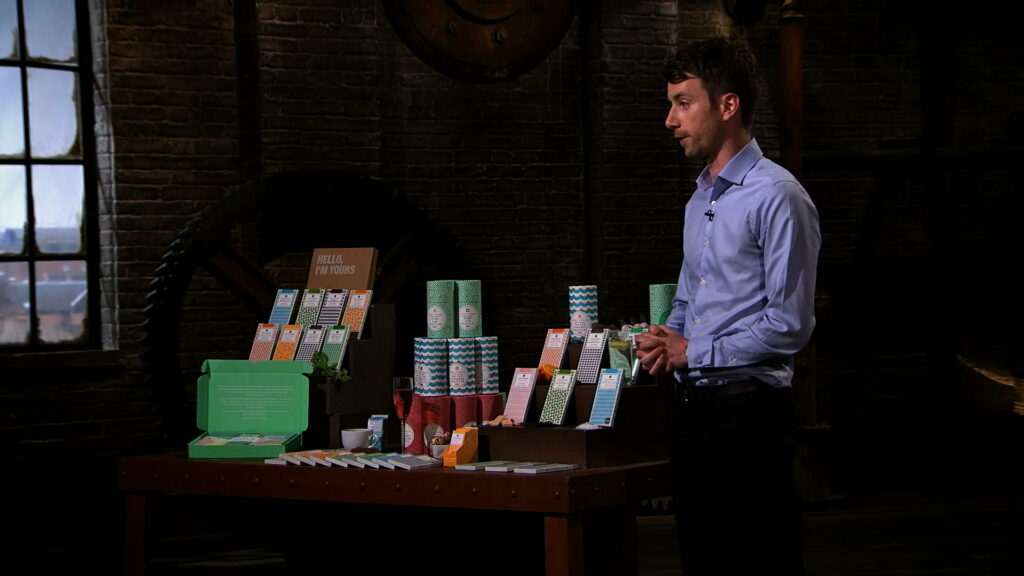 Despite Tej's fears, I was pleased he offered James £75,000 in return for 20% of the business. Tej also agreed to reduce to 15% after 2 years.
Happy holidays
This week's episode certainly gave us a lot to think about. Can licensing IP open windows of opportunity? How can you protect and build your brand? For the answers to these questions and more IP related advice, visit our IP Basics online guide.
From all of us here at the IPO, have a very Merry Christmas, a Happy New Year and we'll be back with some fresh new pitches on 6 January 2019.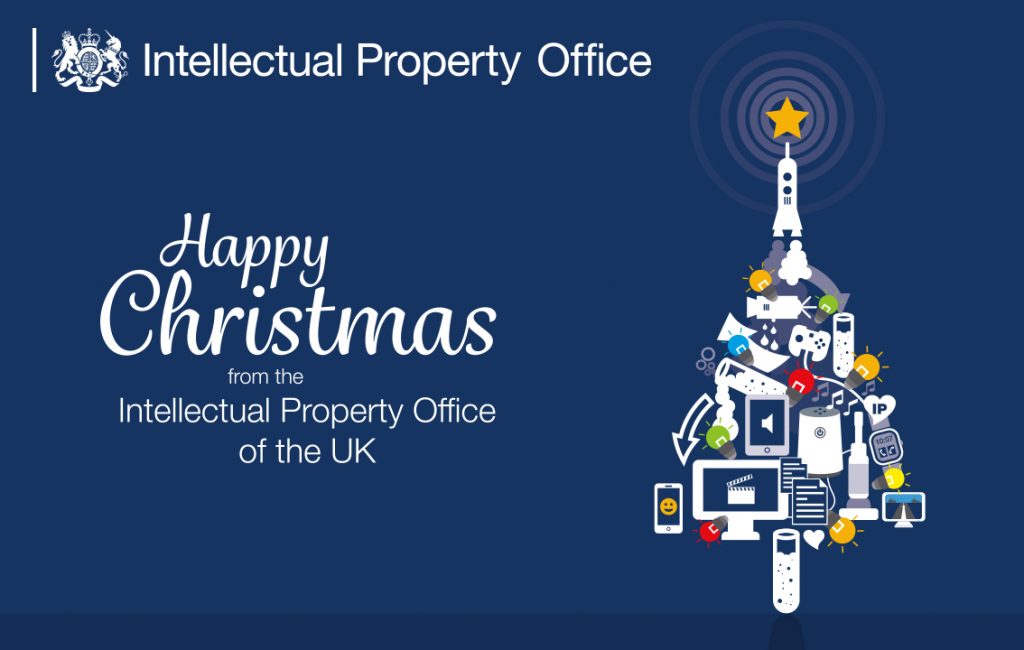 If you are thinking about the intellectual property in your business, visit the IP for Business section of our website or sign up to receive regular updates.