Feeling glum now summer is nearly over? Tonight's colourful episode of Dragons' Den will stop you feeling blue! It will also get you feeling red, orange, yellow, green and purple as well! It wasn't just the usual green-eyed Dragons and red-faced entrepreneurs igniting the screen tonight. High-end art and "unicorn" hair shampoos brought a pop of colour into the Den. In tonight's episode some of the products may have been cruelty-free, but the Dragons not so much!
The art of entrepreneurship
Francesco, Lise and Christian painted the Dragons a picture of a multi-million business opportunity, as well as a quest to democratise the art world. Feral Horses operate a platform for fractional ownership of art works, enabling individuals to support their favourite artists for as little as a fiver. The three connected in 2014 at university and were looking for a £50,000 in return for 2% of their business. Art, not avocadoes, they contended, was the ultimate asset for cash-strapped millennials looking to invest – and this platform could make it possible.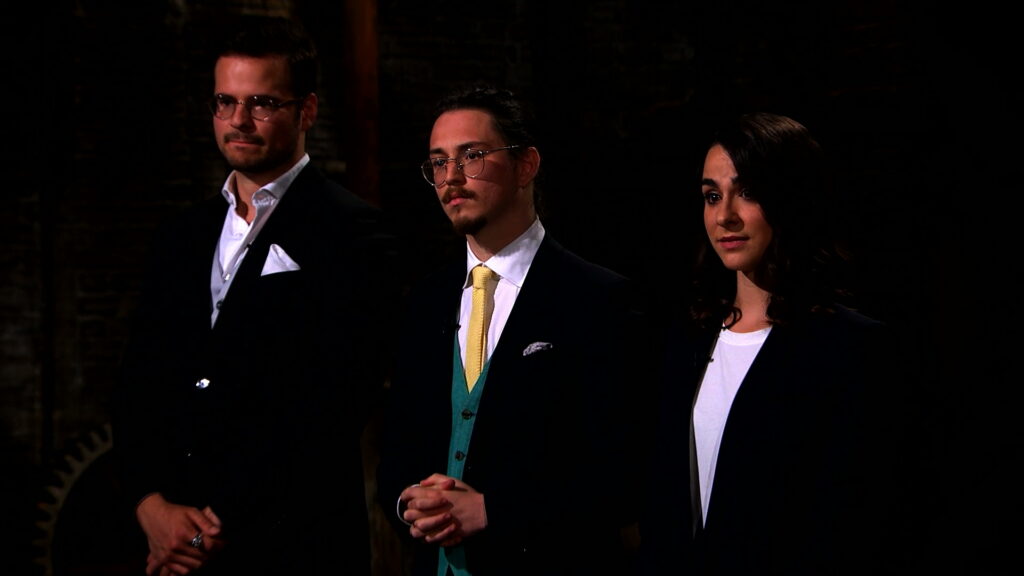 Copyright is a form of intellectual property (IP) and protects literary and artistic works. You get copyright protection automatically - you don't have to apply or pay a fee. There isn't a register of copyright works in the UK. Copyright prevents people from (without your permission):
copying your work
distributing copies of it, whether free of charge or for sale
renting or lending copies of your work
performing, showing or playing your work in public
making an adaptation of your work
putting it on the internet
With stock levels stalled, the Dragons were sceptical of the 2.5 million valuation. Peter Jones' face was a picture, with Touker Suleyman equally unimpressed, citing their lack of expertise as a serious barrier to success. The most devastating put-down came from Jenny Campbell who told them they were "delusional" to believe their business would work. Keep practicing your smiles guys! Applause for the cause came from Deborah Meaden. Ultimately though, she felt the force of the billion-dollar "smoke and mirrors" art market would be too strong and the trio left empty handed.
Crossing the pond in style
The show closed on a high as not-quite-newlyweds, Rob and Denis, made their Dragons debut with their hair dye product, Infuse My. Colour. The Aussie-Russian alliance were looking for £80,000 for a share of 8% in their business. For the brand, green wasn't just a colourway but also a selling point. A completely natural vegetable dye made their product the only PETA-certified cruelty free colour wash shampoo on the market, making serial eco-investor Deborah's ears prick up.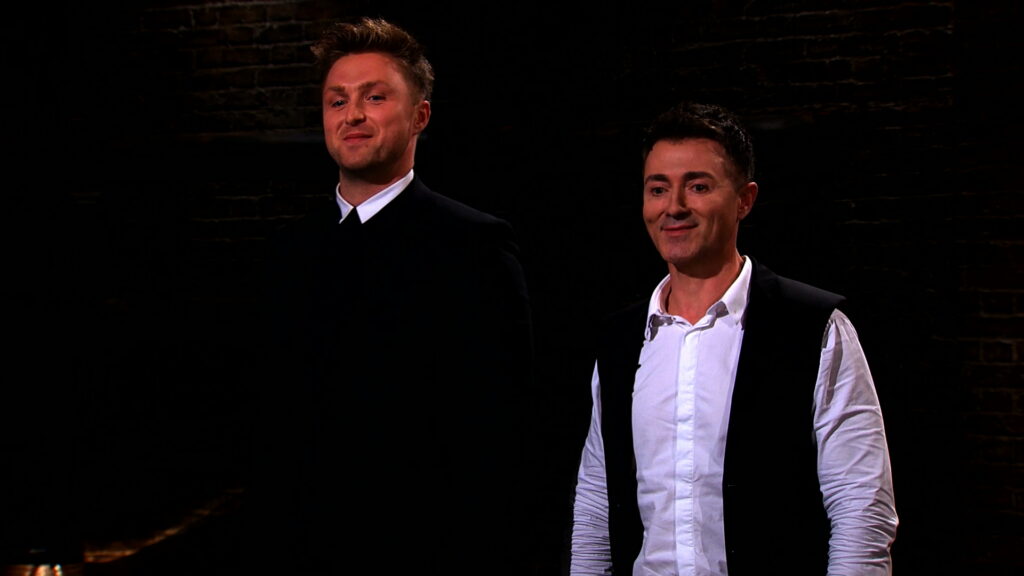 The couple themselves weren't the only thing international about this business. Keen to enter America, the entrepreneurs were looking for the Dragon that could take their business global. When trading abroad, businesses need to remember that intellectual property rights are territorial. You only have protection for the countries in which your rights are granted or registered. If you only have UK protection, others may be allowed to use your IP abroad without infringing. Watch our short animation below or read our country guides for more information:
In the Den, the product was proving to dye-for as three out of the five Dragons made a bid. Jenny Campbell rejected both copper-red locks and a stake in the brand due to its infancy. While Peter Jones considered a bid "disingenuous" given that he represented a similar product already. Touker, Deborah and Tej all offered the full amount of money for a 25% stake. Three strong offers, but ultimately health and beauty billionaire Tej snagged the deal. It appears his expertise in international markets got right to the "root" of what they were after. I'm sure Tej will guide them on their IP path or point them in the direction of professional advice.
If you are thinking about the intellectual property in your business, visit the IP for Business section of our website or sign up to receive regular updates.