From a cake start-up company to a gin business, Episode 5 of Dragons' Den contained some bittersweet pitches.
As usual, the Dragons didn't sugar-coat their opinions, and the entrepreneurs were certainly treated to a dash of reality.
A recipe for success
First up in the Den this week was cheesecake extraordinaire Joe Moruzzi with a pitch for his company Pleesecakes. This got me thinking about intellectual property, and its importance for a start-up operating in the food sector.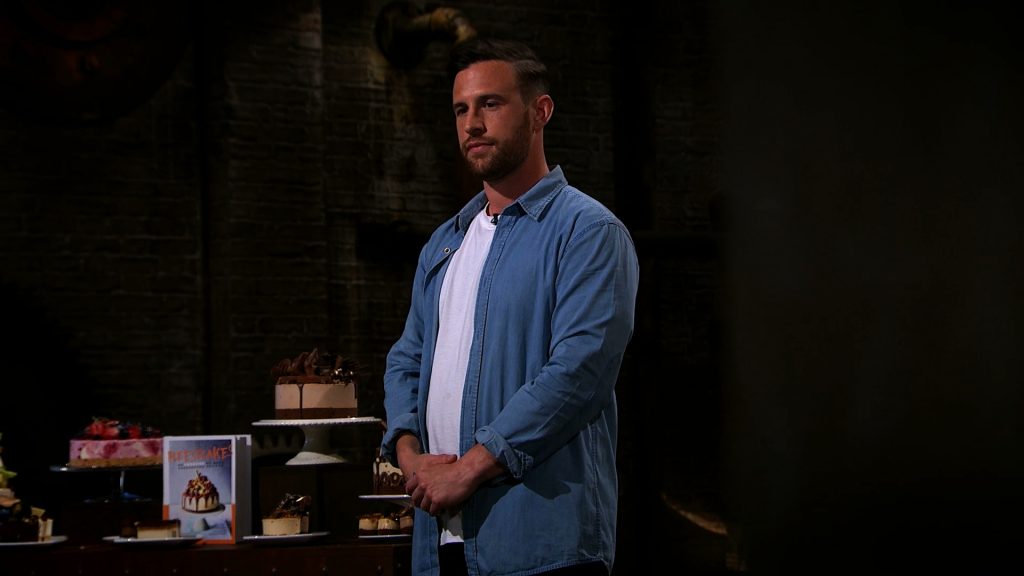 I've always found IP more easily understood within technical/functional products (patents), physical goods (designs) and creative works like books and plays (copyright). Cakes (particularly good ones!) tend to have a short shelf life, so the most obvious link here for me was the protection of Joe's brand, which he's built through social media. Joe had even managed to gain some impressive celebrity endorsement and has produced products for Clarence House!
Preventing copycats from trading under his company name with inferior products is essential for Joe's success. Thinking further about the issues he was facing, particularly around capacity to meet demand, the protection of his IP became even more of a concern. Registered IP can be leveraged by rights holders to expand their capacity to meet demand, for example through licensing and franchising IP. Our IP Basics video explains more about licensing and franchising.
Joe ultimately baulked at the offer of funding for 35% of his business, and walked away from Touker Suleyman's offer.
This pitch is on fire
With the autumn upon us, you like me, may be dreaming about cosy nights in front of a fireplace. Max and David Gattie had an innovative fix for draughty log burning stoves: DR21. If ever you've created a brand-new invention that fills a gap in the market, it's good to consider applying for patent protection. A patent protects your invention and lets you take legal action against anyone who makes, uses, sells or imports your invention without your permission. Read our step-by-step guide here.
Unfortunately, the perceived limited market (only around 1,000,000 potential customers in the UK) and the pair's lack of engagement with industry, led to all Dragons backing out.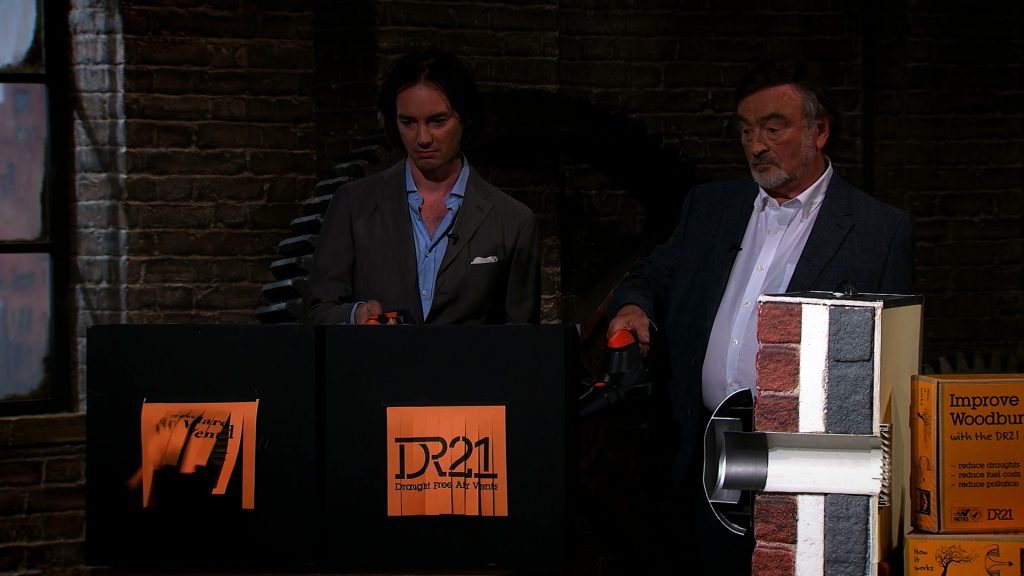 A dash of design
Last up was a juicy IP-rich pitch, which instantly grabbed my attention. Liz Beswick and Camilla Brown were looking for £50,000 in exchange for 10% of their company, Young in Spirit, which had been developing collagen infused gin.
The company had established itself in the ever-growing gin market, with their product "Collagin" which has recently been picked up by two leading high street stores. Given this exposure, a trade mark to protect their brand is very important in helping to prevent counterfeits being made. The bottle itself might also be suitable for a registered design. Design registration protects the appearance or 'look' of a product, providing it is new and has individual character. You can find lots of helpful advice about designs on our Instagram channel, @ipforbusiness.
Despite reservations from some of the Dragons about the feasibility of the product, Liz and Camilla left the Den pleased to have won the support of two Dragons. Tej and Touker each acquired 15% of the business in exchange for their expertise to help grow and promote the brand.
There was plenty of intellectual property to swallow in that episode, but don't panic if you're confused! We have plenty of guidance on our IP for business pages.
If you are thinking about the intellectual property in your business, visit the IP for Business section of our website or sign up to receive regular updates.