There isn't an episode of Dragons' Den tonight – it's moved aside for a week to accommodate the Champions League of Darts.
So, I thought I'd have a quick review of the series so far, and where intellectual property (IP) issues have come into focus. New Dragon, Jenny Campbell, has also taken time to offer some words of advice.
Episode 1
In Episode 1, Emma Richards identified that entrepreneurs Ben Corrigan and Jonny Plein, the owners of Pouch, had already protected their brand by registering their trade mark at the IPO in 2016.
Emma also discussed how the trade mark was registered in class 35, which covers retails services and advertising. However, it was worthwhile planning ahead as you cannot add classes to an application at a later date. If you'd like to know more about the trade mark classification system, you can read our handy online guide.
Episode 2
Kelsey Lewis reviewed Episode 2 and focused on the successful pitch of Mike and Zena Deane and Huxley, their adorable miniature Dachshund. The Deane's Better than Raw brand of dog food, as well as the business name Huxley Hound, both appear on our list of registered trademarks.
As Kelsey noted, this gives the Deane's the legal right to use the ® symbol after their brand name, rather than the ™ they had on their packaging, which doesn't represent a registered trade mark in the UK.
Nevertheless, Better than Raw convinced Jenny Campbell that she should invest in the Deane's and her expertise to the tune of £50,000,  in exchange for 15% of the company.
For this Dragon, it's important the people behind the pitch in the Den understand IP: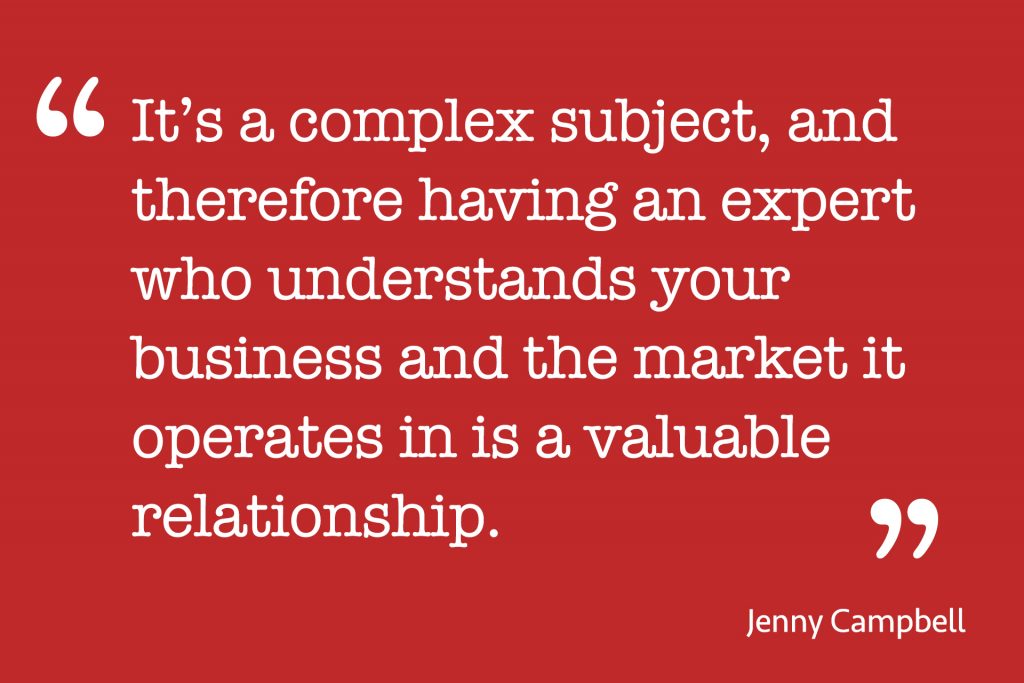 It's very important for an entrepreneur to at least understand the basics of Intellectual Property, and when to seek advice, both in terms of IP within your own business, and awareness of potentially infringing IP belonging to a competitor.

It is a complex subject and therefore having an expert who understands your business and the market it operates in is a valuable relationship.

Episode 3

Episode 3, reviewed by Gary Townley, featured a terrific pitch by Claire Gelder and her company Wool Couture. Claire's company focused on uniquely large knitting patterns and products. As Gary mentioned, this is an interesting area of IP and the IPO have previously produced copyright guidance for knitting and sewing patterns. Our online Equip tool can also help you understand the different IP rights.

Again, as Jenny Campbell pointed out to us, investors need to see business acumen as well as evidence of protection of their IP:

As an investor you look for an entrepreneur who demonstrates a wide range of business skills which includes a reasonable level of understanding of intellectual property laws.

The entrepreneur needs to have researched and filed patent protections before pitching for investment. Their pitch is strengthened further if patents have been granted and those patents truly protect the product from competing products.

Episode 4

There was plenty of patent discussion in my review of Episode 4, particularly with the Dubble Bubble boys; Derek Payne and Neville Howes. Their patented use of air-filled packaging earned a lot of interest amongst the Dragons, but one by one they backed out on the chance of a deal.

The boys, it was acknowledged, had done their homework and had various patents in place. But, as a business looking for investment, they couldn't secure the deal.

So, that's a quick recap from the last few weeks. We're already looking forward to the next episode.

To keep in touch, sign up to email updates from this blog, or follow us on Twitter.