Dragons' Den is back and we have reached series 13. Let's hope it doesn't turn out to be unlucky for the entrepreneurs who enter the Den this series. Tonight's episode didn't only have the usual set of new entrepreneurs, but also 3 new Dragons looking to establish their place on the show, Nick Jenkins, Touker Suleyman and Sarah Willingham.
If you can't stand the heat...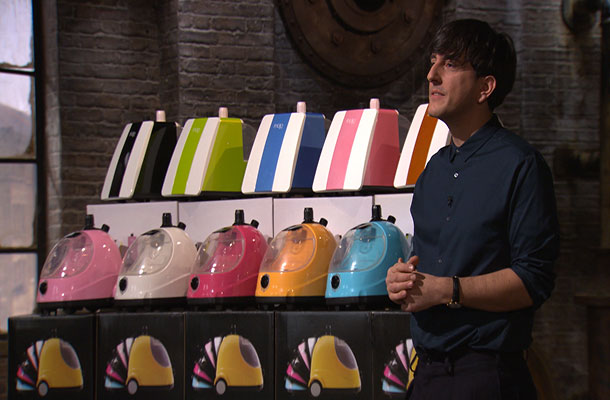 Ben Frijda's visually appealing domestic appliances caught the eye of all the Dragons new and old.  Ben was hoping to make his electric steamers an appliance in every home. Peter Jones worried that the steamer and juicers were not patentable products.  Regular readers of this blog will know that patents are not the only type of intellectual property and there are plenty of other areas worth protecting. With his brightly coloured designs protecting the physical appearance of his products is a good place to start.
Design rights automatically protect your design and you can use them to stop someone copying you. For better protection though, Ben could also register his designs.
Registering your design:
protects any aspect of your design, eg both the product's shape and decoration
gives you exclusive rights to use it for up to 25 years
makes taking legal action against infringement and copying more straightforward
Shapes of objects may already be automatically protected by design right, but it's easier to protect your design if you register it.
The IPO have recently launched a new campaign to engage with designers and creatives. You can keep up to date with all things design focussed by following @BeautifulIP on twitter.
It was the combination of Deborah Meaden's experience in the Den and the new blood of Nick Jenkins who provided the perfect blend of investment for Ben. He walked away from the Den £70,000 richer having won them over for 25% of his company.
A flexible approach
Thierry Giunta's determination, emotion and belief in making his business Beamblock Yoga succeed was obvious to all. My ears pricked up further however when he mentioned that he had invested £60,000 of his own money in his intellectual property!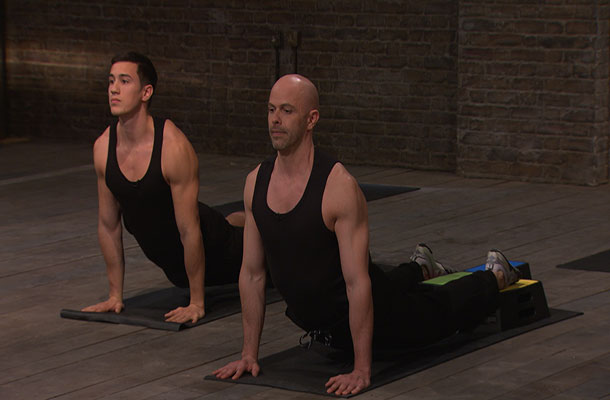 A quick check of our online patent database shows that Thierry has a patent on his product, a device for practising yoga positions. Patents can be complex and expensive. It is always worth speaking to a professional before beginning the process of applying. Thierry's vision for his patented product was to license it out to gyms and health clubs across the country.
Licensing or franchising involves granting rights to someone to market your company's goods or services in a particular area.
The licensee pays fees and royalties in exchange for these rights.
There are many advantages to entering into a franchising arrangement. The licensee can use all the elements of the business, including:
Registered trade marks
Know-how and show-how
Products
Registered and Unregistered Designs
Marketing and promotional material
Patented technology
It benefits from the fact that business has already protected the 'corporate image'. Also, as it's established in the marketplace, customers may already be familiar with the brand and trust it more.
In the case of Beamblock the Dragons were undecided about the best approach for the future of the product.  Is a licensing model the best approach or should Thierry look to get the product out to a mass market? This would include selling through retailers to get people using the product at home.
Thierry has already protected the name Beamblock with a trade mark and this will be important for establishing his brand. Thierry was lucky enough to have 3 dragons interested in investing in his well protected business. Like Ben Frijda before him, he decided that a combination of new blood and experience was the way forward. He shook hands with the Dragon duo of Peter Jones and Touker Suleyman. They secured 50% of the company for a £50,000 investment between them.
Tonight's episode shows that protecting your IP is important. Investing the money you have in the right way is just as important. That might be a significant amount on a complex patent using professional help like Thierry or it might be a £60 registered design. The important thing is to look at your IP as part of your overall business strategy and get the best and most suitable protection that you can afford. If you are considering what IP your business owns our IP Healthcheck is a good place to start.
Keep in touch. Sign up to email updates from this blog, or follow us on Twitter.