When the brother and sister duo of Graeme and Fiona Fraser-Bell stood before the dragons, I wasn't sure how they would fair. They asked for a £45k investment for 15% equity in their board game, Accentuate.
Starting off to mixed reactions, it seemed that some the dragons weren't convinced by the idea. Both Peter Jones and Touker Suleyman alluded early on, that the game was neither new nor something that others couldn't copy.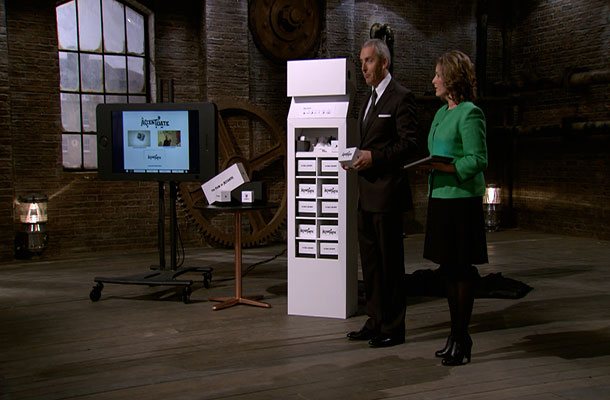 Protecting IP in a board game isn't as straightforward as rolling dice. Generally speaking, there's not one specific right that you should use.
I'm sure the first right that most people would consider is a patent. Unfortunately, you can't patent a method of playing a game. There is the possibility that you could patent the components used to play the game, but they must meet the required criteria.
However, there are alternative rights which can provide you with cheaper, more relevant protection.
Getting in on the IP game
As we mentioned in last week's blog, a registered design can protect the look of a product. In this case, the pair could protect many of the visual features of their game with a registered design, such as:
the look of their box
the pattern/design of any artwork featured
the shape of any playing pieces included
Also, all the text included on the box, playing cards and any instructions provided will be covered by copyright.
Already, that's a lot of IP – would you have been aware of it all? If you've got a great product but aren't sure what IP rights will best protect it, IP Equip can help. The short modules on the 4 main areas of IP can help you understand a little more about each right and how you can use them.
Of course, one obvious aspect that the siblings can – and have – protected is the game's name. Owning a European trade mark for the 'Accentuate' name and logo gives them protection for these in the board games market. They could potentially take legal action against anyone else who sold a game with the same name.
A bite-sized brand
Speaking of trade marks, I was interested in taking a look at the registrations Chika Russell has for her West African snacks brand, Chika's. A quick trade mark search shows that there is currently a trade mark application going through the system in the UK.
Chika talked about expanding her brand, both products she offers and in the countries in which they sell. When Touker placed his offer (and his contacts) on the table, she seemed to be just steps away from exporting into Nigeria and Ghana. These seem to be perfect places for her authentic products and offer a huge potential market.
If this is something that she's setting her mind on in future, has she thought of protecting her trade mark abroad? Wherever it may be, if you're thinking of exporting overseas, it's always a good idea to protect your IP in any region you enter.
It's important to remember that IP rights granted solely in the UK only protect your business or product here. They offer no protection elsewhere.
The IPO also has an IP attaché network offering help and support to UK businesses overseas. The attachés offer support on protecting and enforcing your IP in China, India, South East Asia and Brazil.
Luckily for Graeme and Fiona and Chika, with a bit of perseverance the hard-skinned dragons can be tamed. The determination of both entrepreneurs to drive a deal paid off. They both left with investments in the bag, securing a den double for Peter Jones.
Keep in touch. Sign up to email updates from this blog, or follow us on Twitter.