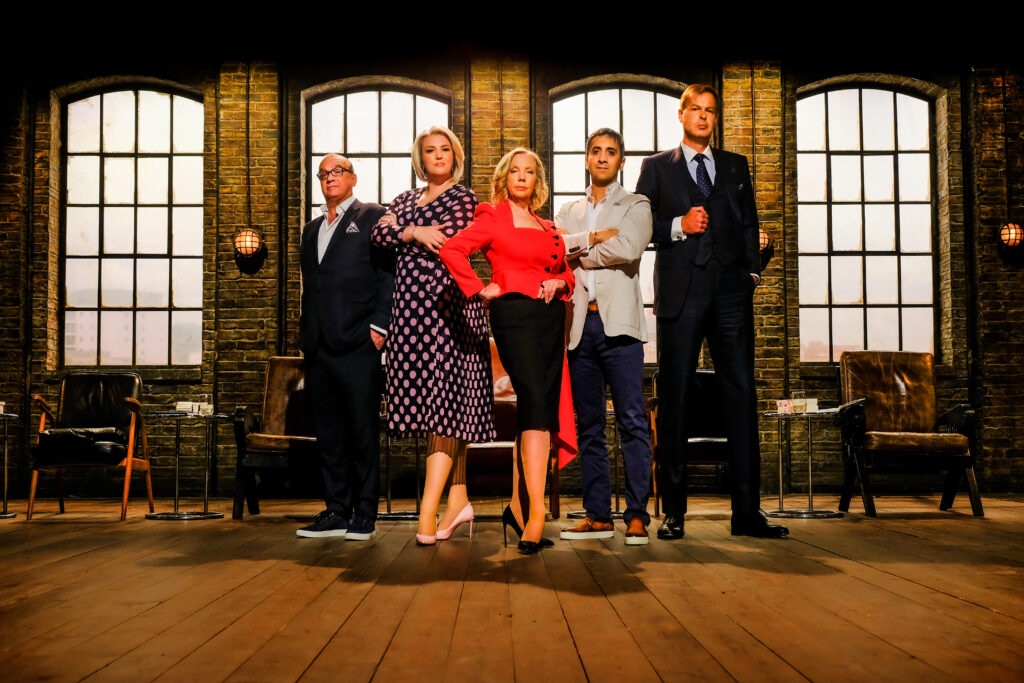 I watched this week's Dragons' Den filled with patriotism. We saw a variety of Great British and Irish innovators stand proudly before the Dragons to pitch their problem-solving products.
Perhaps a lack of time prevents you from eating healthily, or you constantly trip over your shampoos in the shower. Rest assured, last night's entrepreneurs have dedicated their time to helping us, the consumer.
It's raining designs
First to enter the Den yesterday was Irishman Sean McGarry from Mayo who wanted a £100,000 investment for 10% of his business. Sean confidently introduced his rustproof bathroom contraption 'ShowerGem' and the product's key selling point - the glue. This powerful glue prevents having to drill holes in your shower or use suction cups which aren't famous for standing the test of time.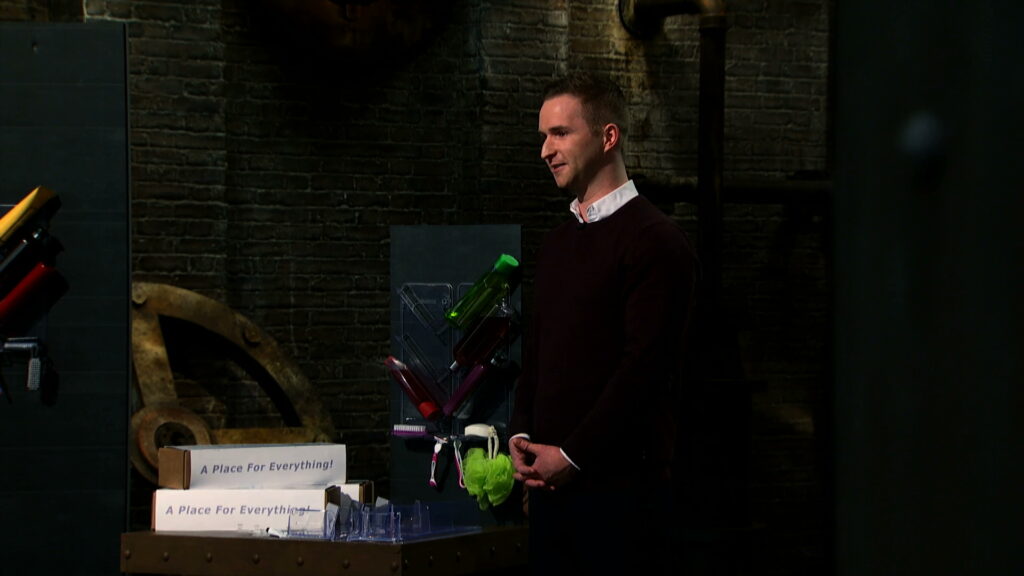 The Dragons seemed interested in the product and began firing their questions. Touker Suleyman led the charge by asking:
What's the IP on it?
Sean quickly showed off his knowledge of intellectual property (IP) by declaring his product to be protected by a registered design and a design patent.
It's common for people to confuse patent protection and design protection. It's also worth noting that different countries have different IP systems, so it's always worth checking what you're applying for. In the UK, designs protect the visual appearance of a product whereas a patent protects a technical product and how it functions.
Watch the below animation to find out how easy it is to register your design:
In the USA, design patents are a type of industrial design right and are much like registered designs that are available in the UK.
The glue to any partnership
During the Dragons' interrogation, it transpired that it took 3 years to find the right glue. New Dragon Sara Davies was intrigued by this and asked Sean where the chosen glue was manufactured, a question which he politely declined to answer. The best way to keep something confidential is not to disclose it in the first place. If there ever comes a time where you do need to share information, we advise that you use a non-disclosure agreement (NDA).
An NDA is a legal contract which sets out how you share information or ideas in confidence. A good NDA restricts the use of the ideas and information to a specific permitted purpose such as evaluation purposes or the discussion of a joint venture (with a Dragon for example). Either way, make sure you specify that purpose in the NDA as precisely as you can.
Business tip 1: The IPO have developed a free online tool called the IP Health Check. This will help you identify the necessary practical and legal steps to keep your ideas and information confidential.
Cleaned up
Peter Jones and Deborah Meaden both opted out but after little deliberation, Sean accepted an impressive joint offer from Tej Lalvani, Sara Davies and Touker Suleyman getting all the money for a collective 24%.
Goldilocks and the 5 Dragons
Once upon a time, there was a Den which was home to five hungry Dragons all awaiting their next investment opportunity. From the lift appeared two enthusiastic entrepreneurs serving up just what the Dragons' had been waiting for.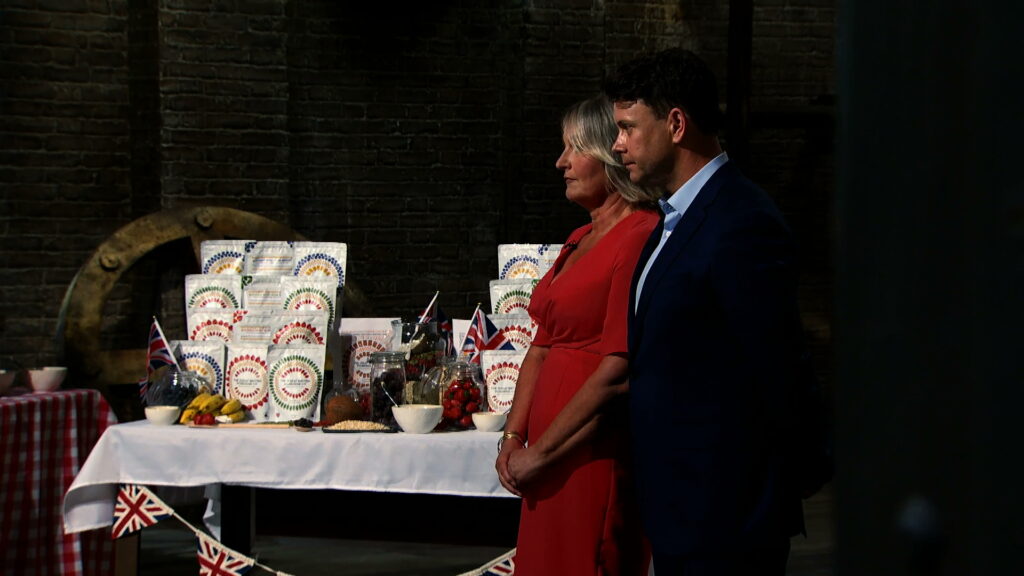 Matt and Jacqueline entered the Den to pitch 'The Great British Porridge Co', a company that manufactured instant porridge made from 100% natural ingredients. They asked for £50,000 in return for 10% of their business.
The product was an instant hit with all five Dragons who were most complimentary about the branding and the company name. Deborah said:
The packaging is lovely, and The Great British Porridge Company. Lovely.
Someone's been registering their trade mark
You may often hear people refer to their trade mark as their brand, but a brand is far more than just a logo. A brand is the way a company, organisation, or individual is seen by the consumer. Any business can benefit by creating a brand that presents itself as unique, trustworthy, reliable and whatever other qualities are important to that company.
Your trade mark differentiates your products or services from other businesses and can take many forms including words, slogans, logos, shapes, colours and now even moving images!
After a quick search of our trade mark database, I was pleased to discover The Great British Porridge Co company logo was registered on 12 October 2018 - UK00003311534.
Find out more about trade marks with our IP Basics animation below:
Business tip 2: Choose a trade mark that you can protect. See our website for examples of unacceptable trade marks.
And they lived happily ever after
Following a wave of praise, the duo was delighted to receive varied offers from all the Dragons. But when Tej boldly offered £10,000 more than they originally asked for, it was a no brainer to bring him on board.
I thoroughly enjoyed this week's IP-packed episode and congratulate all the entrepreneurs that left with an offer. See you next week!
Need to learn about IP and how it can help your business? Start with our online support tool IP Equip which has four light touch modules covering the basics of copyright, designs, trade marks and patents.