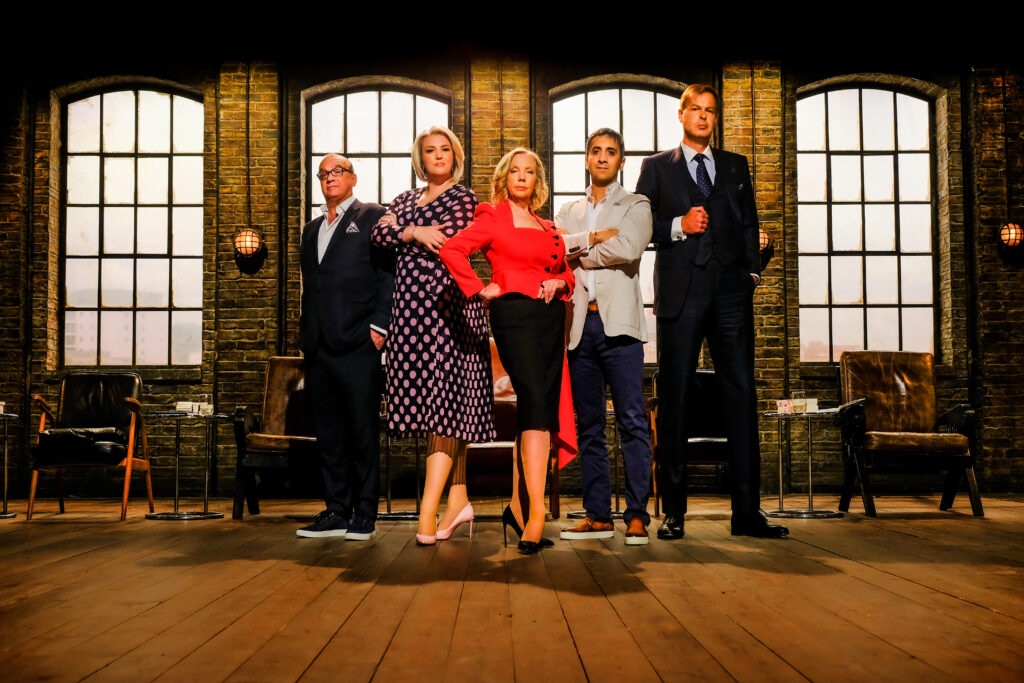 We are back!
Stayed tuned this series for single, double and triple investments as new allegiances are forged within the Dragon line-up.
Tonight, we not only welcomed in a new series of Dragons' Den but also a new Dragon! The fearsome five now consist of Deborah Meaden, Peter Jones, Tej Lalvani, Touker Suleyman and new Dragon, Sara Davies. Keen to invest, Sara joins the panel with an extensive business portfolio and an international crafting empire.
From tanning to toilets and rock and roll to dog bowl, tonight's episode was packed with innovation. Here's our favourite highlights...
Going for gold
First to enter the Den this evening (and keen not to embarrass their teenagers!) were bronzed 'mumpreneurs' Katy Foxcroft and Gillian Robson. They were after a £75,000 investment for a 10% stake in their safe tanning business - 'Tancream'. The dermatological duo developed the idea after an unfortunate cancer diagnosis. Their product combines sun protection and gradual tan all in one and is pitched as a high-end luxury skincare brand.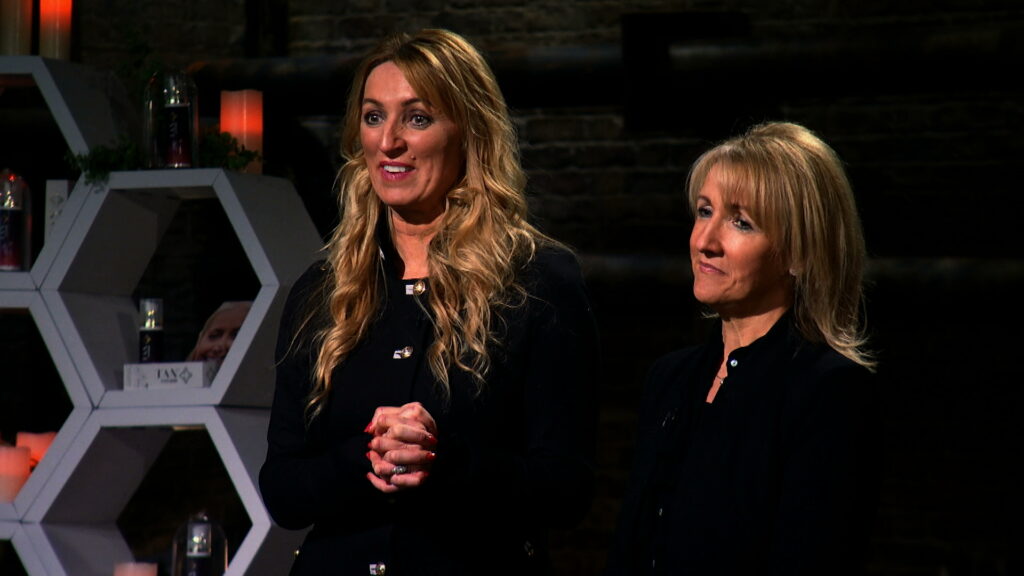 After a well delivered pitch, the ladies managed their complexion whilst facing some burning questions from the Dragons around pricing. The heat wasn't to end anytime soon as they were then faced with comments around poor packaging and the brand. Tej explained:
To me this sounds quite generic. I wouldn't really assume it's a brand.
A good brand needs to be distinctive and in fact, that's also the criteria for brand protection. A registered trade mark is used to protect brands and helps distinguish the offering from one trader to another. It must be distinctive and not descriptive of the goods or services.
This can be a word, phrase or logo, and can even be a shape, colour, sound, aspect of packaging or any combination of these. It is also a 'promise of an experience' and offers consumers assurance about the nature of the product or service they will receive. In this case the Dragons were dealing with a luxury skincare product, so it's no surprise they wanted to make sure the brand and packaging were top notch.
The pair received several offers from the Dragons and were finally successful in seeking investment. They left the Den glowing, accepting a joint offer from Sara and Touker of all the money for (a shared) 25% equity. Congratulations and happy tanning!
Business Tip 1: Registration at Companies House gives you no rights to prevent others using your trade mark - neither does owning the domain name for your website!
Keen to flush
The next entrepreneur to catch our eye was Tom Keen with his toilet cleaning gadget. Tom was after a £50,000 investment for a 20% cut in his business – Flush Brush Limited.
Inspired by his drive for cleanliness and a conversation at the pub, Tom went on to create his detachable silicone toilet cleaner. He was sure his invention could replace the toilet brush forever! New Dragon Sara's ears perked up and she explained how after an awkward incident with her toddler, she'd also removed all toilet brushes from her bathrooms.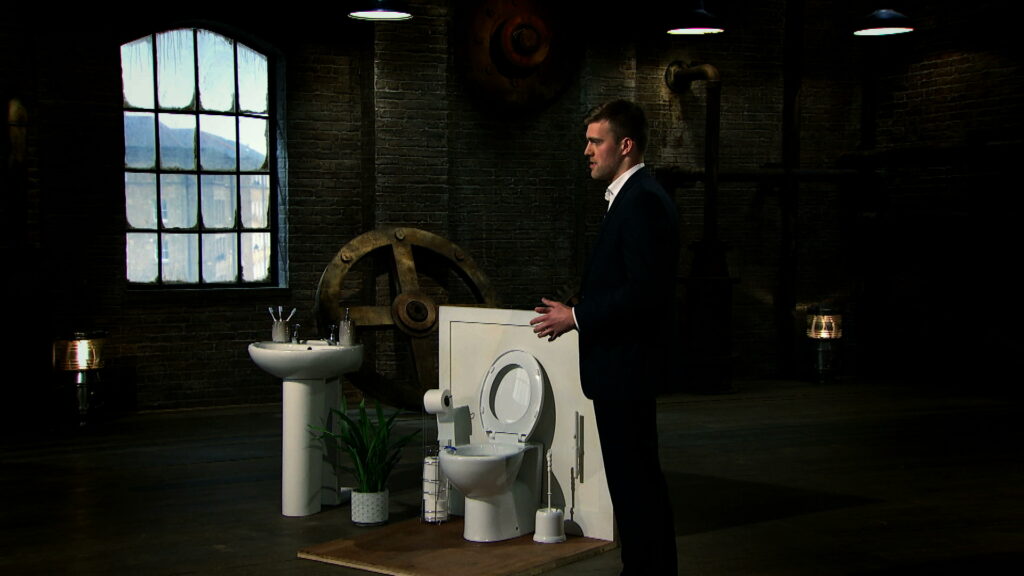 After some initial quizzing from the Dragons and concerns from Deborah around the cleanliness, Tom explained his product was a prototype and wasn't currently on the market. Sara followed with a question about the intellectual property (IP):
So for me…to be able to judge what potential is there for an investor, it's all about understanding the protection you have on the product. Have you applied for patents on this?
To my delight, Tom showed his patent application document and explained he had "patent pending". This term is often used when inventors and entrepreneurs are talking to potential investors or collaborators, but what exactly does it mean?
Patent pending
Patent pending is the term used to describe a patent application that has been filed, but where a patent has not yet been granted. Patent pending indicates that the inventor is pursuing protection. But the scope of protection, or whether it will get to granted status, is not guaranteed. Like Tom, you can apply for a patent if you have created something that is inventive, new and useful. A patent can protect innovations like machines, industrial processes, pharmaceuticals and their production methods, computer hardware, electrical appliances and biological products and processes.
Marking an invention with "patent pending" puts the public on notice that the underlying invention may be protected and that copying could infringe. Although not mandatory, it can show people that you take your IP seriously.
Business Tip 2: We strongly advise you to seek legal advice before applying for a patent. A patent specification is a legal document and requires specialist skills to draft properly. Your chances of obtaining a useful patent are much greater if you use an IP professional.
The next step for Tom is securing the manufacturing element. Getting a patent does not guarantee business success, it should be part of a wider business plan. Sara comments:
Given how early stage you are, I'm investing in an idea as opposed to a business, which carries a lot of risk.
However, Sara saw an opportunity and boldly offered Tom all the money for a 33.3% cut in his business. When I thought he might have flushed the offer, Tom accepted and walked away from the Den happy.
We wish all the entrepreneurs in tonight's episode the best of luck and be sure to include IP as part of your business planning.
Need to learn about IP and how it can help your business? Start with our online support tool IP Equip which has four light touch modules covering the basics of copyright, designs, trade marks and patents.