I've always been fond of animals. But it wasn't until my parents got a Jug last year (a Jack Russell mixed with a Pug) that I became a real animal lover.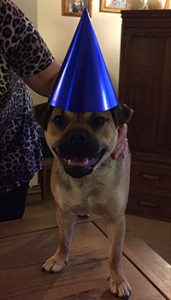 Call me biased but he's the cutest, funniest dog, and he's got us all wrapped around his little finger (or should I say paw). He's so spoilt, we even threw him a doggy birthday party!
Ok, so the party may be a step too far, but I doubt I'm alone here. Us Brits are a nation of animal lovers and the pet industry is big business. So, what does this all have to do with Dragons' Den I hear you ask? Well…
A fetching idea
Last into the Den this week was engineering graduate Andrew Nowell, followed by two furry friends and their handler. Andrew was pitching for 150k in return for a 7.5% share in his business, PitPatPet.
The entrepreneur instantly got my attention, and that of the Dragons, as the clever canines made their way around a doggy obstacle course. At first, I thought Andrew was selling some sort of dog training equipment, but they were demonstrating his product, the PitPat.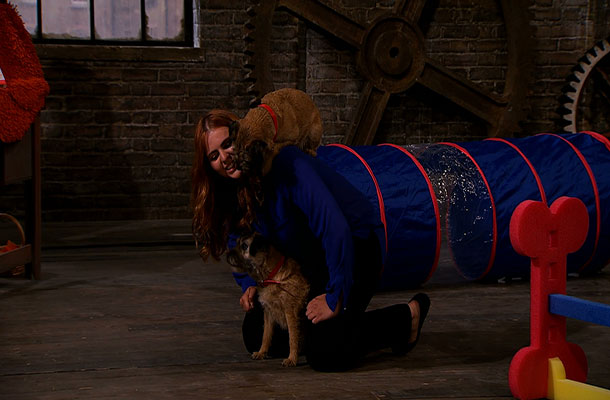 The PitPat is an activity monitor which attaches to a dog's collar and records their movements such as running, walking, sleeping and playing. This information is then transferred to a free app where you can monitor your dog's activities and get advice on their health and nutritional needs.
Although the Dragons were impressed by the product, Peter Jones wanted to know what made it unique. He was like a dog with a bone as he probed Andrew about his IP:
What's the IP you own that's valuable?
Andrew dug himself into a hole as he struggled to answer Peter's question. It's a common misconception that businesses don't believe they own any IP when in fact, it can be one of their biggest assets.
Nevertheless, it seems Andrew was caught off guard by top dog Peter Jones, as he forgot to mention that PitPat is a registered trade mark.  And the IP doesn't stop there…
Pedigree IP
The software behind the PitPat app will most likely be protected by copyright as a literary work. Copyright protects a variety of different creations including written, artistic and dramatic works, and the term of protection can vary between each one. For literary works, copyright lasts for 70 years after the death of the creator.
It is also possible that the database of information Andrew is collecting from the devices may qualify for copyright protection. A shrewd Deborah Meaden was quick to sniff out the opportunity:
The bit I really like is with the data you're capturing. This could become a platform where there is a mass data of pets.
According to the Copyright, Designs and Patents Act 1988, a database can be protected as a literary work if the 'selection or arrangement of the contents of the database is original' and 'constitutes the author's own intellectual creation'. But this can only be decided by a court of law.
It can also be protected by 'Database Right'. This comes into play when there has been a significant effort in obtaining, verifying or presenting the contents of a database. Like copyright, database rights are automatic, so there are no forms to fill in or fees to pay. They last for 15 years, but this only applies to databases created after 1 January 1983.
Paws for thought
These are just some of the IP opportunities that Andrew could explore, though there may be others, including design right and even patents. Although Andrew was unaware of the IP potential, the PitPat still got Nick Jenkins' tail wagging:
I love this business but I think what you are missing is strategic thinking around how you are going to maximise this opportunity.
Both Nick and Deborah went on to offer Andrew half of the money but for 12.5% of the business. Andrew wasn't willing to part with that much however and left the Den with his tail between his legs.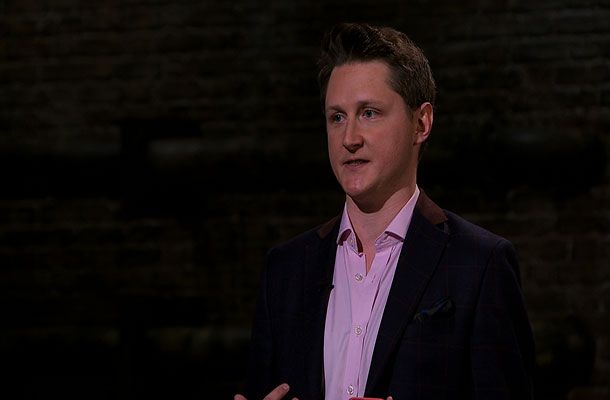 As highlighted by Nick, an IP strategy is an essential tool for businesses. If you want to know what IP your business owns and how to make the most of it, take a free IP Health Check and receive a tailored report with recommendations.
To keep in touch, sign up to email updates from this blog, or follow us on Twitter.