Whether its patents, designs, trade marks or copyright, one of the main criteria for intellectual property (IP) is that it has to be unique. That said, most inventions are born from something that already exists, in a bid to make them better or more appealing. It is this innovative step that can be protected and help to grow your business, as this week's entrepreneurs have ingeniously done.
A crackling idea
Nick Coleman and Andy Allen were last to enter the pen (oops, I mean Den!) hoping to secure a £70k investment from the Dragons. In return, the duo were offering a 10% share in their business The Snaffling Pig, a range of gourmet pork scratchings. Following the success of the 'posh crisp', Nick and Andy have reinvented the humble pork scratching with a variety of flavours, upmarket packaging and a novelty gift range. Nick said:
For over 250 years this cheeky indulgent snack has been loved by so many people but has remained completely and utterly unchanged. So we set out two years ago to take this little piggy to markets he's never been to before.
Although the savoury snack has been around for decades, any creative input Nick and Andy have added could well be protected as intellectual property.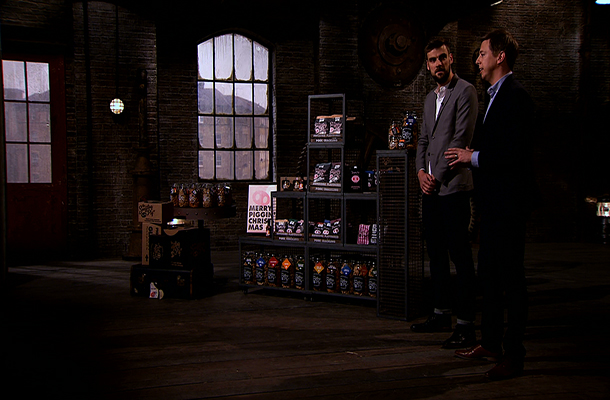 Our trade mark database shows that they already have a registered trade mark for The Snaffling Pig, so this is a good start. Here are some of the other opportunities they could explore:
Piggy in the patent
There is often a lot of confusion around patenting food. You can't patent a recipe as there is no inventive step in writing down a list of ingredients. However, if you create a new food substance or a unique process for producing said food, this may be eligible. It is worth noting that a patent needs to meet a rather strict criteria and the process for applying can be a bit of a swine! As such, we always recommend you seek professional advice from an IP lawyer. Someone that has been successful in patenting a food however is Dr Karsten Karcher, founder of Pulsetta. You can read his story in our Pulsetta case study.
Trotter secrets
Trade secrets are a popular form of protection for food and drinks, and are used by multinational companies such as Coca Cola and KFC. There is no expiry date (providing you can keep the information from leaking out) and they are completely free. The hardest part is keeping the secret. If someone creates the same product or process independently, there is nothing that can be done. Some would say…you've made a right pig's ear of it!
The only form of legal protection available is the law of confidentiality. You should avoid giving information to as few people as possible, but where necessary, you should use a Non-Disclosure agreement (NDA). This agreement is legally binding and legal action could be taken if they disclose any information. We have a number of sample NDA's on the IPO site.
To find out more about trade secrets and how they apply to business, see our Lea & Perrins case study.
A pig's tail
After getting a bit confused with their figures, Nick and Andy narrowly escaped a roasting from the Dragons. Nevertheless, Nick Jenkins saved their bacon and offered the duo the full investment for 20% of the company. The proposal was not to be snorted at and after shaking hands with 'Mr Moonpig himself', Nick and Andy left the den as happy as pigs in…dirt!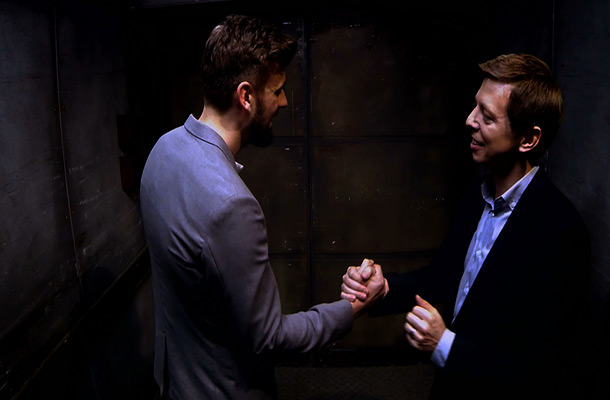 Most businesses will own or use some form of IP, even without realising. If you're unsure how IP affects your business, why not take a free IP Health Check. Just answer a series of simple questions to receive a personalised report with recommendations.
To keep in touch, sign up to email updates from this blog, or follow us on Twitter.