So, here we are again. I'm convinced that a new series of Dragons' Den comes around more than once a year. But I'm not complaining. I couldn't wait to get into tonight's Series 14 premiere and find out what delights (or disasters) the Dragons would be faced with.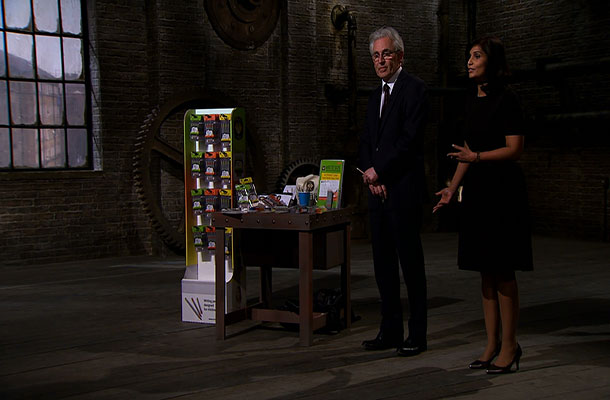 Luckily, tonight's opener was full of things that I like – alcohol and stationery (I promise you that's no joke. I'm partial to a nice hardback notebook or sturdy paper clip). But the product that really caught my eye was the Boot Buddy.
Boot sale
If you're a regular reader of our IPO blog, you'll know that last month I made my annual pilgrimage to the famously muddy Glastonbury Festival. Never mind selling the Boot Buddy to football players, they could clean up on the festival scene by marketing to music-lovers across the country.
Of course, it wasn't just the product itself that made my ears prick up. It was the confession that almost £150k had been spent on protecting the invention's IP.
With gasps and open-mouthed bewilderment circulating around the Den, I think it's safe to say that my reaction mirrored that of the Dragons perfectly!
Footing the bill
The fact that the team behind the Boot Buddy – Mum, Rashpal Dhillon and her sons Arminder and Gurminder – had protected their IP should be praised. A quick online check shows the company has registered trade marks, registered designs and patent applications.
But working with SMEs and entrepreneurs, one of the most common misconceptions I see is that IP is expensive. Anyone watching the Den drama unfold tonight would probably be inclined to agree. Yet it doesn't always have to be the case.
As Nick Jenkins exclaimed of the £150k IP bill:
That's an enormous amount of money to have spent on something quite simple…you could have done it for a hell of a lot less.

Cutting the costs
 It's understandable that, like Rashpal, you'll want to protect your products and brands as best you can. But did you know that some IP is free and you can register it from as little as £60? It's true!
 Not knowing the ins and outs of the Boot Buddy's IP journey, I can't say whether their expenditure was justified or not. What I can say is that there are ways you can get complete protection without paying sky-high costs:
apply for your trade mark listing all relevant classes in the one application - an additional class costs just £50. Once registered, you can't amend a trade mark, so to add new classes you have to do a whole new application
only register your IP in the regions you need. It might look good to have a registered design in 12 countries, but if you're only selling your product in 8, the chances are you've wasted money on unnecessary rights
renew your existing, registered IP rights directly with the IPO or through your IP attorney. You may receive a third party invoice for £1000s to renewal your registered rights. Don't be fooled, you're not obligated to pay
Just don't scrimp on patents. Applications are complex and you should always get advice from a patent or IP attorney. Their fees can be costly but it's worth the expense, as long as you're sure your innovation will repay its cost in the long run.
Equipped with the write tools
Den duo Ross Williams and Surlender Pendress had the right idea with their children's stationary business, Writesize.
Having trade marked the name in just one class, the application could have cost them just £170. For this fee, they know that they (in the loosest of terms) own the right exclusively to use that name for pens and pencils in the UK.
If you're unsure what IP your business has or which IP right would be the perfect partner to your innovation, try IP Equip. The tools short modules can be completed in just 20 mins – perfect for in between meetings or those boring train journeys. What's more, it's free!
Dh-illion pound ideas?
Despite the jaw-dropping IP revelation, they managed to leave the Den £60k richer. Peter Jones, Deborah Meaden and Touker Suleyman all recognised the potential in the invention and its 15-year-old inventor.
Of course, Deborah is no stranger to helping young innovators achieve huge success – remember Jordan Daykin and GripIt Fixings? So I'm sure that with 3 dragons on board the Boot Buddy will be sweeping off the shelves in no time.
Keep in touch. Sign up to email updates from this blog, or follow us on Twitter.