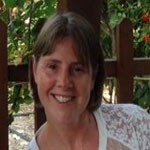 Sarah Combstock
Sarah has recently joined the IPO as an advisor for in the Information Centre where she offers advice and support to callers regarding queries about their IP. She graduated with the Open University last year with a BA (Hons) in English Language and Literature.
I've always wondered how I would fair if ever I found myself in the Den.
Already it's week 3 and this episode was brimming with a diverse range of emotions. We saw the Dragons listen to 5 pitches all bidding for their investment and expertise.