Wow – what a great first episode of 2018! The Dragons are all fired up and back with a bang. Tonight's entrepreneurs felt the heat of the fire from all angles. One entrepreneur in particular felt so much pressure in the Den she nearly fainted (thankfully she's okay now).
There was one entrepreneur tonight though that I couldn't help but feel sorry for and wanted to reach out to. This was because there was one big crack in the foundation of his business plan. I'd recommend his New Year's resolution be to…you guessed it, to understand more about intellectual property (IP).
John Baugh was the first to enter the Den tonight looking for a 25k investment for a 15% share in his business. John, the owner of Eco Building products, brought his unique invention into the Den and 30 years of bricklaying experience. His product was an adjustable mortar board for fellow brickies that easily attaches to all scaffolding set ups. John explained how the average bricklayer will bend over 2000 times putting pressure on their back. John had trialled the product at Swansea University and research had shown it reduces musculoskeletal injuries by 70%. Even though John hadn't yet sold any boards and had a small turnover from hire fees, the Dragons were initially impressed by his concrete pitch and saw potential in the retail idea.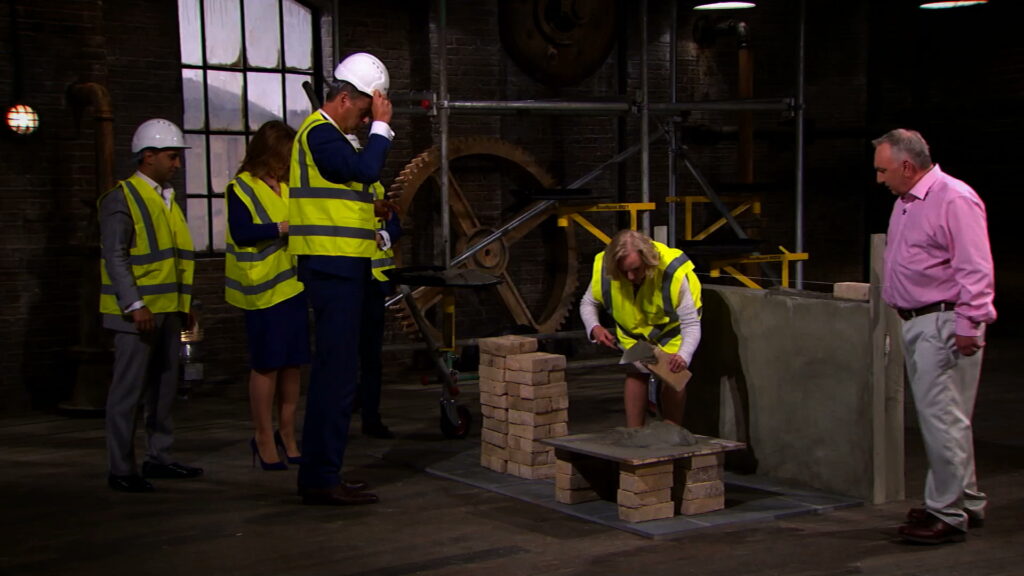 Everything appeared to be running smoothly until Tej Lalvani started to quiz John about his IP. I was pleased to hear that John had confidently secured his IP protection, however was it the right type? John explained that he had secured a "design patent", but Tej replied that it was probably a registered design for the UK. Deborah proceeded to check his paperwork with a raised eyebrow:
A lack of a concrete patent could be a deal breaker.
Deborah confirmed that John did own a registered design for the mortar board and not a patent. To simply explain the difference:
A registered design protects the appearance of a product including, shape, packaging, patterns, colours, decoration
A patent protects new inventions and the way they work
So, in John's case this means that he has protected the look of the mortar board but not the functionality of the product including how it attaches to scaffolding – an important part! Having both a patent and a registered design would have given John tighter IP protection and an advantage in his industry over other competitors. I felt for John as the lovely Welshman explained it wasn't too late to seek patent protection. He was quickly shot down by Dragon Deborah Meaden:
It is too late because it's out in the public domain.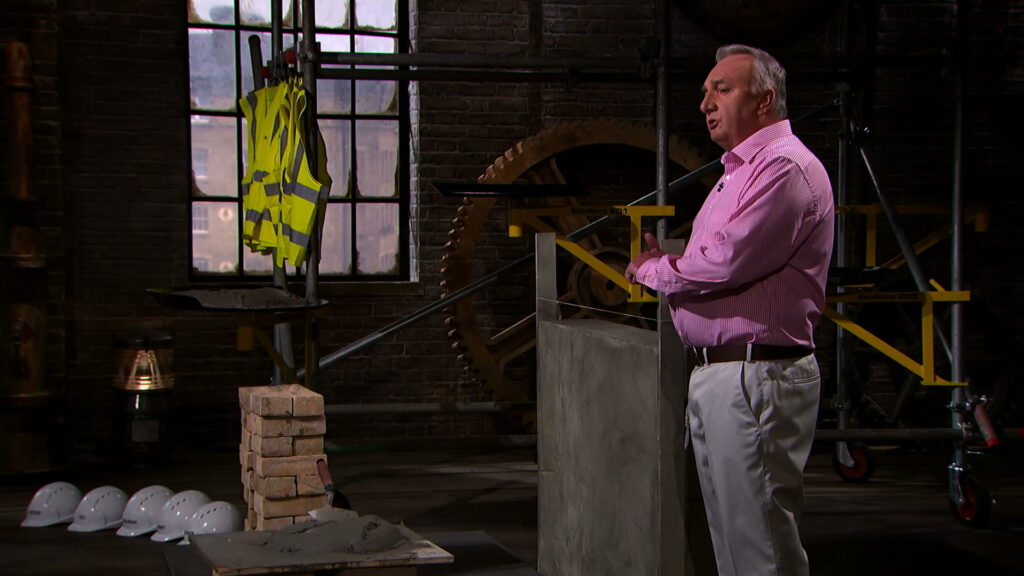 Deborah was right, an invention already in the public domain isn't classed as new. There are two initial top tips we give to businesses who are thinking about patent protection. Firstly, seek advice from an IP professional. Secondly, use non-disclosure agreements (NDA) to keep your invention a secret when talking to others.
The IPO offer great resources (including learning tools, events and videos) to help you understand IP and how it can benefit you. IP doesn't need to be confusing. A great starting point is to read our IP Basics online guidance.
Fortunately for John it wasn't all doom and gloom. The Dragons saw a valuable opportunity and decided to take a gamble. In the end, John managed to seal a deal with a credible Dragon and successful business woman, Deborah Meaden. I'm sure she will point him in the right direction.
John, if you're ever passing through Newport on the M4, come and say hello to us at the IPO.
To keep in touch, sign up to email updates from this blog, or follow us onTwitter.