I'm not a very superstitious person. If a black cat crosses my path, I'm more likely to stroke it than run away from it, and if I spill the salt, it's going on my chips, not over my shoulder. This is a good thing really, considering I've been asked to write this week's blog. If you still haven't caught on, I'm referring to the series/episode number above.
Although I'm pretty sceptical, I was still interested to see if the notorious number 13 had any influence on tonight's entrepreneurs, albeit good or bad.
Snap 'appy
First out of the elevator was ex-singer, Dan Luxon, hoping to serenade the Dragons with his pitch. Dan was asking for £50,000 in return for 20% of his photography business, U Shoot Studios.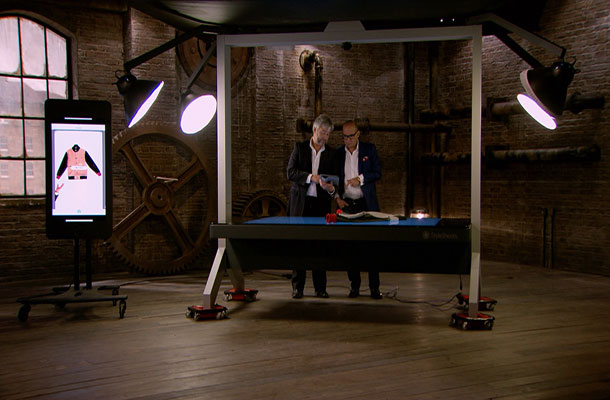 Controlled by an app, the Style Shoots machine enables retailers to take professional images of their products, without the need for a photographer.
The Dragons seemed impressed, but when they zoomed in on Dan's assets, they realised he didn't own any of the IP in the Style Shoots machine. Deborah said:
The big issue for me is you don't own the machinery and you haven't got an exclusive deal with the guys who are supplying it….for that reason I can't invest.
Deborah is referring to an exclusive licence. A licence is a legal agreement between the IP owner (the licensor) and another party (the licensee). It allows the licensee to use the IP, according to various terms and conditions, without infringing the owner's IP rights. There are various types of licences:
exclusive: only the licensee can use the IP
non-exclusive: both the licensor and the licensee can use the IP. The licensor can also grant licences to other parties
sole: the licensor can use the IP but cannot grant other licences
It is advisable to seek legal advice before entering into any contract, although you may want to consider a few things beforehand. You can find a useful checklist on our website.
If Dan was able to secure an exclusive licence with the owners, he could have exclusive use of the machine, giving him a competitive edge over his competitors. Alternatively, Dan could negotiate the licence so that he has the monopoly in a specific geographical location or industry.
Unfortunately, there are no such agreements in place, others could copy, and an idea alone cannot be protected. What Dan could do, however, is focus his efforts on building a well-known and trusted brand.
Consequently, none of the Dragons chose to invest and Dan left the Den empty handed. A negative result you could say!
Tantastic Idea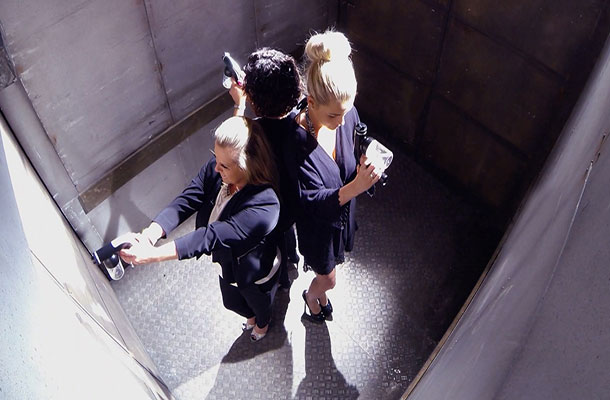 Lisa Young and her assistants entered the Den looking like bronzed Charlie's Angels, armed with spray guns. Lisa was hoping to secure a £60,000 investment in return for a 20% share of her tanning business. Sunless Solutions® sell a range of tanning products as well as an inflatable, machine washable tent, used for spray tanning.
Lisa has good awareness of her IP with a registered trade mark for Sunless Solutions® and patents in the UK, USA and Europe for her 'Tan in Tent'. Speaking about her patent Lisa said:
I've worked with my IP lawyer to make sure that when it's used for the purposes of spray tanning, it can't be copied. They (competitors) could do it square, round, circular…it can't happen.
When applying for a patent, it is advisable to use a patent attorney as patents can be rather complex. Using their expertise, they will draft your application to ensure your patent has the most value and can't easily be worked around by competitors. A patent application is a legal document made up of the following:
description: a written description of your invention allowing others to see how it works and how it could be made
drawings: to illustrate your description
claims: precise legal statements (in single sentences) that define your invention by setting out its distinctive technical features
abstract: a summary that includes all the important technical aspects of your invention
Despite having protected her idea, Deborah thought Lisa could have made better use of her IP by licensing it out to a larger retailer. As such, no one chose to invest in the business and Lisa left the Den feeling much like her tent, deflated.
Decision time
As the end credits rolled, had I changed my mind about superstitions? Yes and no. I'll continue to open my umbrella indoors (how else can you dry it?!) but will avoid walking under any ladders or cracking any mirrors. Not because I'm afraid I'll have 7 years bad luck, but because both of these things pose a potential risk. The same goes for your IP. Don't leave it to chance; protect yourself and your work by registering your IP.
To find out more about licensing and IP in general, why not take our free IP Health Check and receive a tailored report with recommendations.
Keep in touch. Sign up to email updates from this blog, or follow us on Twitter.