One thing in particular struck me while watching tonight's episode. Not the lack of investments made, but the doubts the Dragons had over seemingly well protected inventions.
Blasting onto the market
As a former lawyer, I was sure Tom De Pelet would have protected his IP. He entered the Den looking for an investment in his product, Hornit. A unique little device, the Hornit (alongside its little brother, the Mini Hornet) is the loudest cycle horn on the market.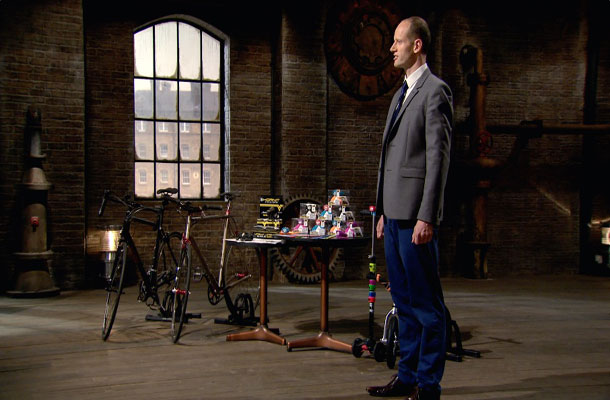 Tom explained his two biggest markets were the US and China. It wasn't long before Kelly Hoppen pounced with the killer question – was the product patented? To my relief, Tom confirmed that he had an application in progress. Yet the rest of his response was a little more subdued.
I've got a patent application in the process at the moment but if someone copied me I'd have to have fairly deep pockets to go after them.
As we mentioned in a previous blog post, patents are the most difficult form of IP to get. As Tom implied, disputes can arise from time to time but when they do, costly court action is a last resort.
Mediation is an alternative form of dispute resolution that can solve issues without going to court. It's cheaper and quicker than litigation and the outcomes usually benefit everyone involved.
If court action is necessary, reforms to the Intellectual Property Enterprise Court have made it easier, quicker and cheaper to enforce and defend your IP. If you have any issues enforcing or defending your patent, it's always advisable to seek advice from an IP professional before taking any action.
On the 'write' side of IP
The issue of protectability was first raised tonight when Andrew Jewson and Gary Patterson entered the Den with Jackpen – the innovative writing solution for mobile users.
My first impression was that this was a gimmicky product with a small customer base. A view which some of the Dragons seemed to share.
This time it was down to Duncan Bannatyne to bring out the old 'how can you stop others from copying the idea?' question. Surprisingly to me, the pair suggested there was little they could do if this did happen and Duncan's response was brutal:
It would be interpreted as not in breach of a patent.
A quick check shows the duo have filed for an international patent, which will give them protection in specified countries. Without knowing any more details of the exchange with Duncan, it's unclear what his concerns were. But to me, it seems like they're on the right track to protect their product.
Expanding your territory
Despite protecting their IP, neither Tom nor Andrew and Gary could convince the Dragons to part with their cash.
A patent protects an invention in the country where it's granted. If you have an invention that you plan to sell or license abroad, you should consider overseas protection. If you don't, anyone outside the UK could make, use or sell your invention. You can protect your patents overseas with an EU or international patent.
An EU patent:
can protect your patent in more than 30 European countries
allows you to claim priority from an existing patent application if you apply within 12 months of your original application
can be filed by post, fax or online
An international patent:
can protect your invention in many international countries
allows you to claim priority from an existing patent application if you apply within 12 months of your original application
In Tom's case it looks like his patent is a UK patent, so Hornit will only benefit from the rules of patent protection in the UK and not overseas.
The international patent application filed by Andrew and Gary for Jackpen will allow them to choose the countries in which they want protection. Once granted, they will be able to stop other people copying it in those countries. It will also allow them to licence the patent to others in those countries if they wish.
Equip yourself with patent knowledge
With only one investment made, it was a tough night in the Den. Congratulations to all the entrepreneurs who braved the Dragons. Do you think you've invented the next Dragon-worthy product? Do you know if you should protect it with a patent? Our free online IP Equip course can help you learn more.
Keep in touch. Sign up to email updates from this blog, or follow us on Twitter.